The Rebranding of Scope Mouthwash
While every other mouthwash brand was talking about onions, germs and bad breath, we decided to start talking about the courage and confidence that fresh breath gives you. 

We gave it the tagline, Courage Encouraged. Then we showed the world what it meant.

Print Campaign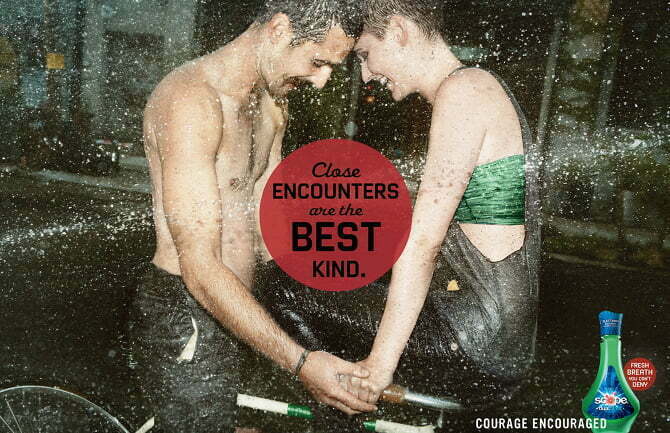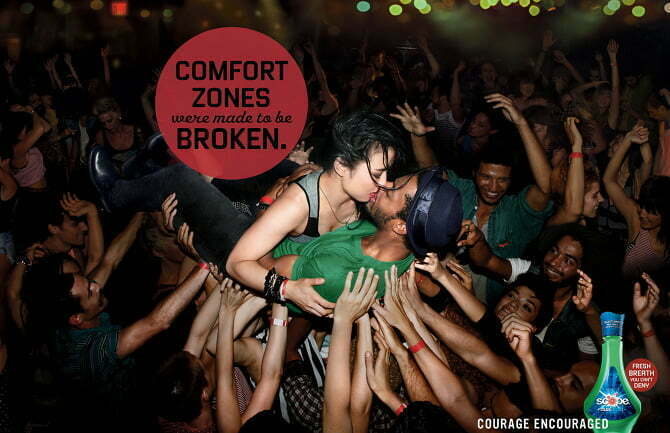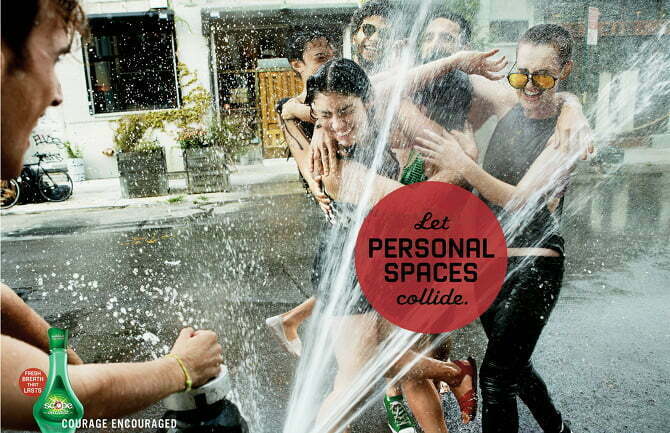 The "Kiss and Make Up" 2012 Presidential Election Campaign
During the heated presidential election, Scope enticed both sides to come together.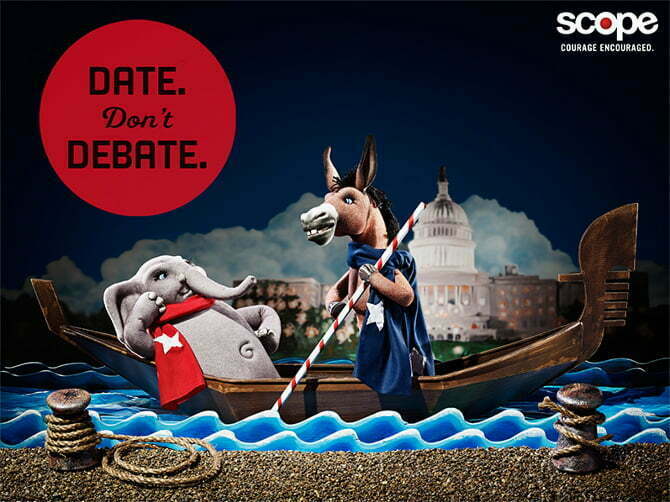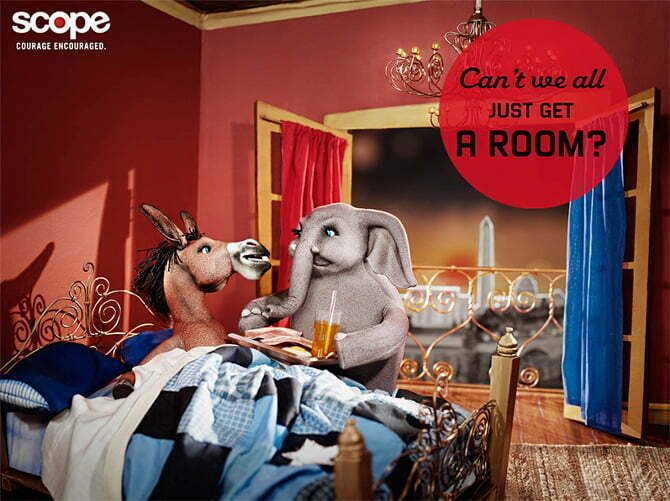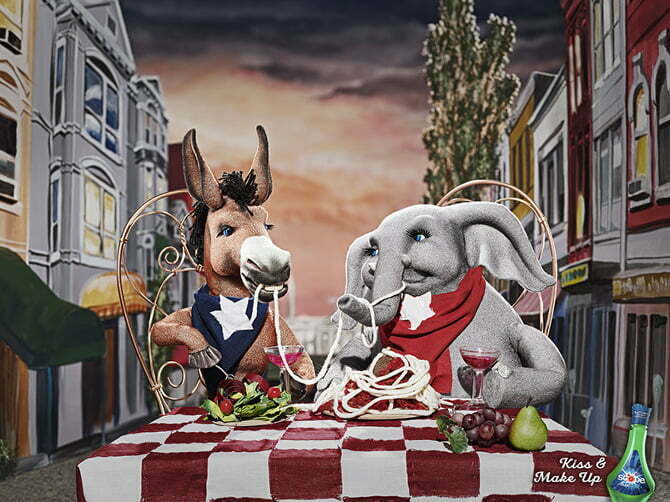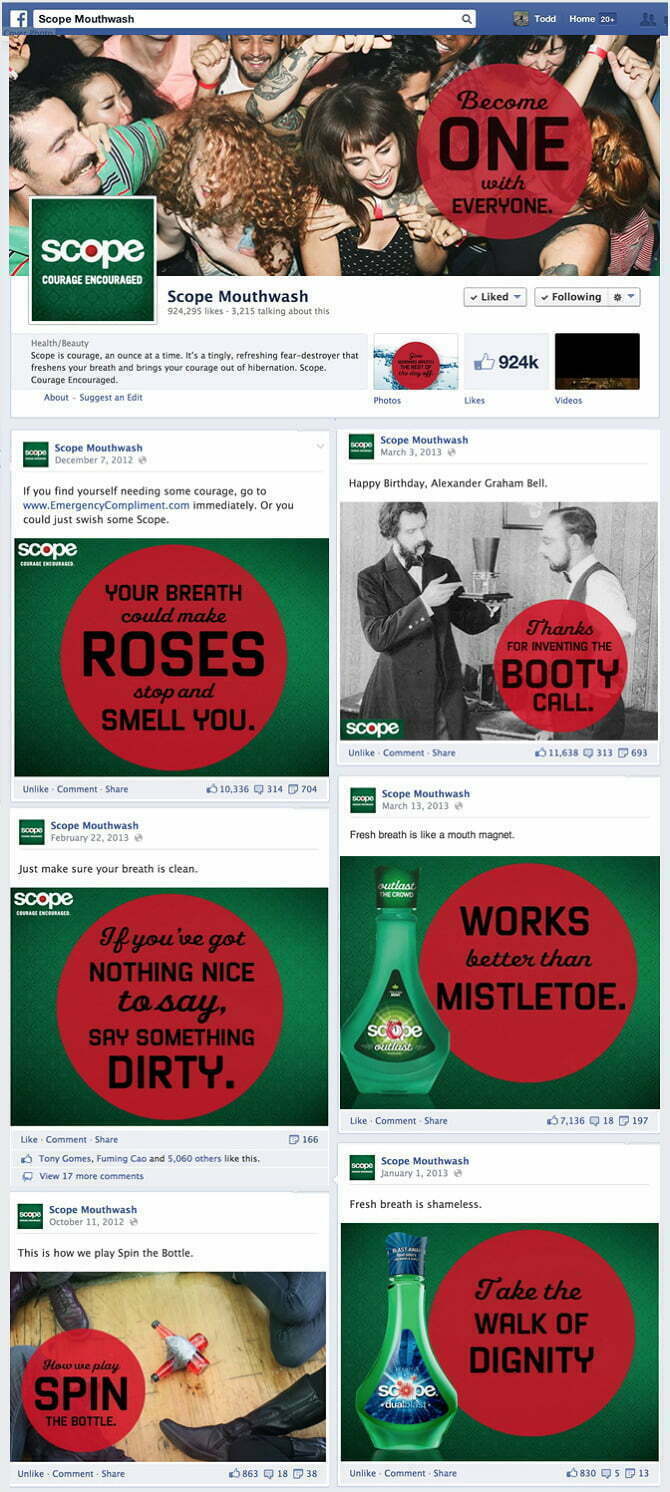 Rebranding of Scope Mouthwash
Awards
Gold ADDY 2013: Digital Advertising/Social Media
Silver ADDY 2013: Best Integrated Campaign
Facebook Awards 2013: Shortlisted