70% Shoppers will not see the second page of Amazon.
Our strategic and analytical team strives to work for your best interests and focuses on offering your product an increased reach and ranking on Amazon. 
Amazon SEO & Marketing Company in Brooklyn, New York
They have increased our lead generation by 175% in a short span of time. Their expertise in growing a business is unmatched.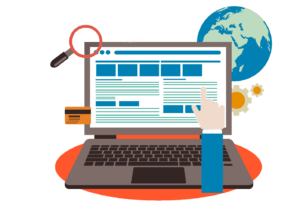 Amazon SEO Agency in Brooklyn, New York
The main struggle that online Amazon sellers face is to
achieve  high product ranking so that their sales spike and people become aware of the product
they're selling. 
These days people don't fall for discounts and other low pricing offers often. In addition to that, consumers want a real, genuine, high quality and long lasting product. 
At the same time, even then some of the products that are of lower quality keep selling at a much higher rate than many other good-quality products. Why? They manage to  constantly rank on the top of Amazon's product search and you despite having a great product and great pricing tend to struggle with it. However, this is where we intervene.
We work according to the Amazon's algorithm to make sure that your product is being noticed.
We drive sales and profits for your products.
But most importantly, our focus is not just to obtain a high Amazon rank but also to retain the highest reach and ranking in the amazon platform.
 We aim to increase your organic rankings.
 And build you a strong, steady and masterful global amazon presence. So climb aboard!
Why Choose Bizadmark For Amazon SEO?
We make it Simpler for you
We don't use fancy terms that even Jeff Bezos won't be able to understand.
We use simple and effective strategies.
 We make sure you're ahead of your game either through Amazon ads or  Amazon organic search. 
We keep your sales and profits high.
Now you can sit comfortably in your chair as Bizadmark's Amazon specialists will sail your ship.  
We bring years of rich experience.
Time to Rank your product higher.
Unable to get attention to your product on Amazon?
  Get in touch to know how many Amazon businesses were able to increase their sales  by more than 1870%.