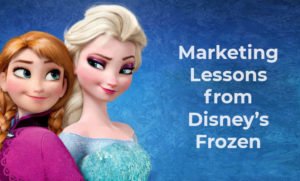 What are some of the important marketing lessons we learn...
Read More
Go Organic And GMO Free!
Effective Grass-fed Marketing & Advertising Techniques
Fun + Marketing + Advertising = Bizadmark's Fun Things
What's earth without the sun and life without a little fun? That's right dark and non existent. Humour keeps us going. We indulge in some good quality wit and humour everyday for no apparent reason. But we'll give you a reason to lighten up on a cloudy day. Or a normal day too. So if you're sulking or struggling to resist that tub of ice cream and want to divert your mind or just looking out for a witty read, enter here!
Check out this space for lots of funny (both haha and strange), quirky, eccentric and out of this world stuff that will make your day. Here you'll find everything relatable AF. Amusing AF and something that will spark joy in your life. So are you willing to channel a modified version of your inner Marie Kondo?