If there is any brand you should look up to for branding and advertising lessons, it should always be Nike. In this blog, we will be talking about how we can create a powerful branding strategy inspired by Nike.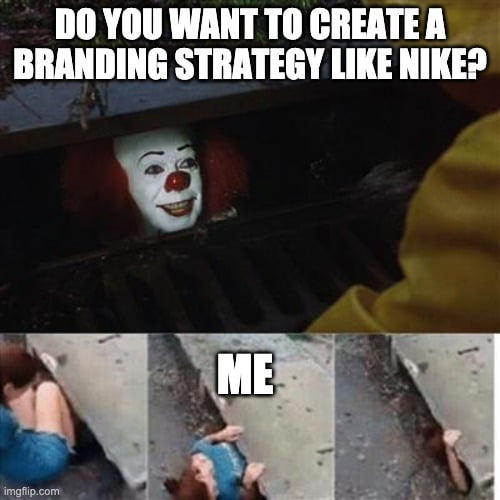 Nike has always known the power of building a strong brand. They have started their first campaign 'Just Do It' in 1988, and that campaign is still running strong.
4 Effective Tips On How You Can Make a Branding Strategy like Nike
A business goal should never be to increase sales or to increase profits, a business goal should always be to build a stronger brand. Click To Tweet
Once a brand is built, everything follows effortlessly.
Building a brand is like investing in your retirement fund. It prepares your business for unseen future. Click To Tweet
Has Nike not understood the importance of building a brand, it wouldn't have reached this stage of sports market domination.
 It might have remained a small market player. Or, even worse, it might have become a forgotten name like many other old brands whose even names we don't remember now.
But Nike stands tall with a shocking 48% American athletic market share and an unbelievable 96% share in the basketball shoe market.
Here are a few things you can do to walk in the footsteps of Nike.
Create a Brand Image like Nike: Don't Sell Products.
Sell Something More.
What do I mean by that? Glad you asked.
People are not buying because they like your products. They are buying because they like the image of themselves they see after owning those. Click To Tweet
If you find a woman buying a beautiful cocktail dress in a showroom, remember she is not buying it because she loves the dress or the fabric or the designer.
She is buying it because she likes the image of that woman that she becomes after wearing it.
Moreover, she likes the unmade promise by that dress of transforming her into a beautiful and elegant lady as soon as she adorns that dress.
The same case applies even to the Nike brand.
What is Nike selling? Take a guess.
Sports shoes? Athletic shoes? No and no.
Nike is selling ambition.
(Check out their ad: Find Your Greatness)
They are selling motivation.
(Check out their ad: 'There is no finish line.'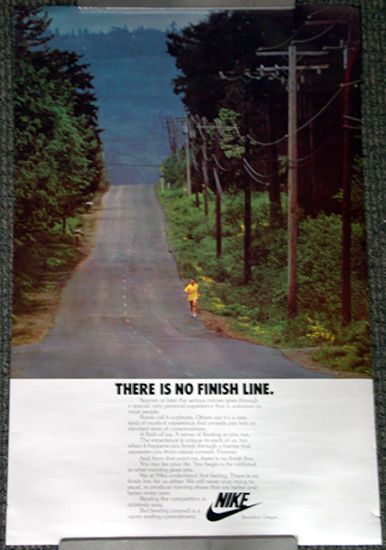 Nike's first ad.
They are selling confidence.
(Check out their ad targeting women: Ladies First. Men Second.)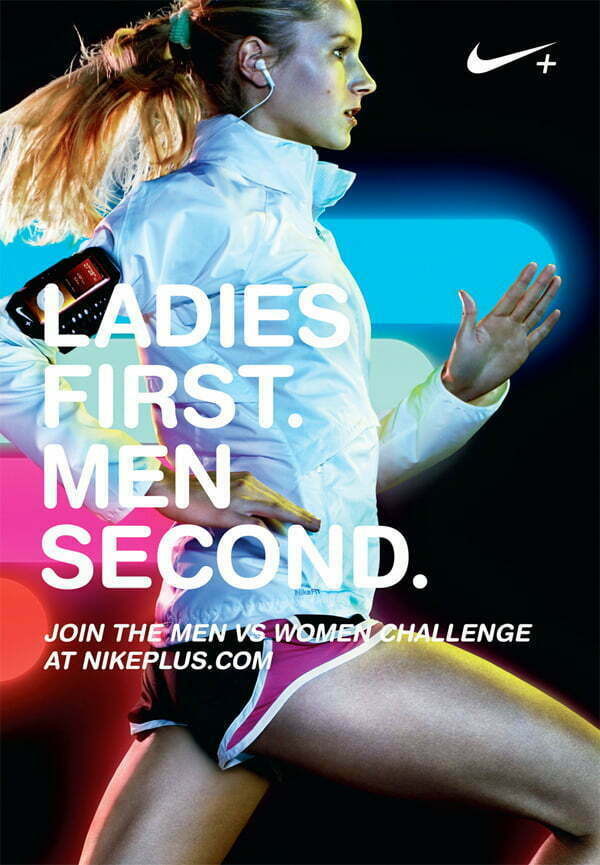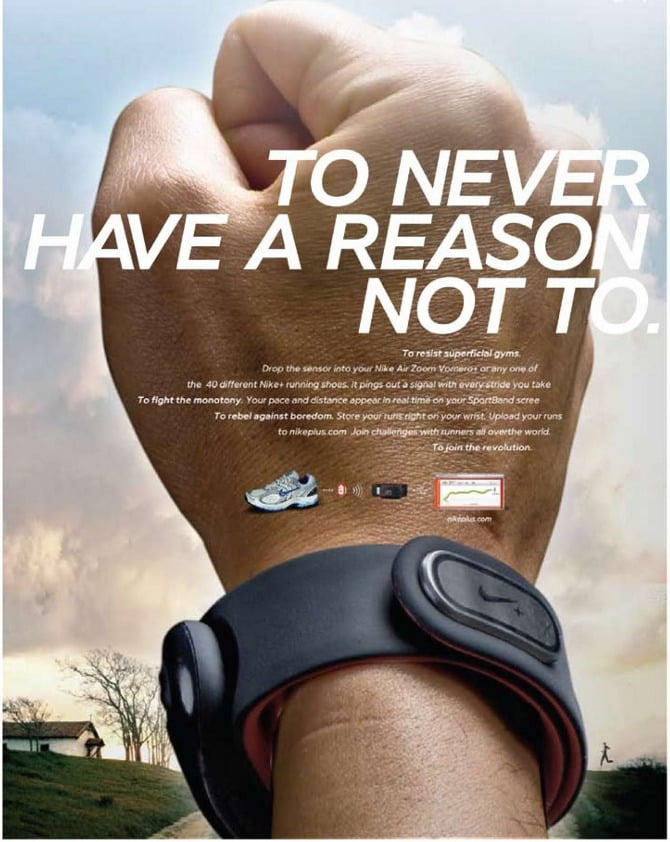 Print ad by Todd Perelmuter (CCO, Bizadmark)
They are selling sports and its culture.
(Check out their ads featuring Michael Jordon: Failure)
They are selling affiliation to a league of the powerful sportspeople.
(Check out their ad: Tell Me)
They are selling a way of life.
(Check out their recent ads: Believe in something and Speaking up doesn't always make life easier.)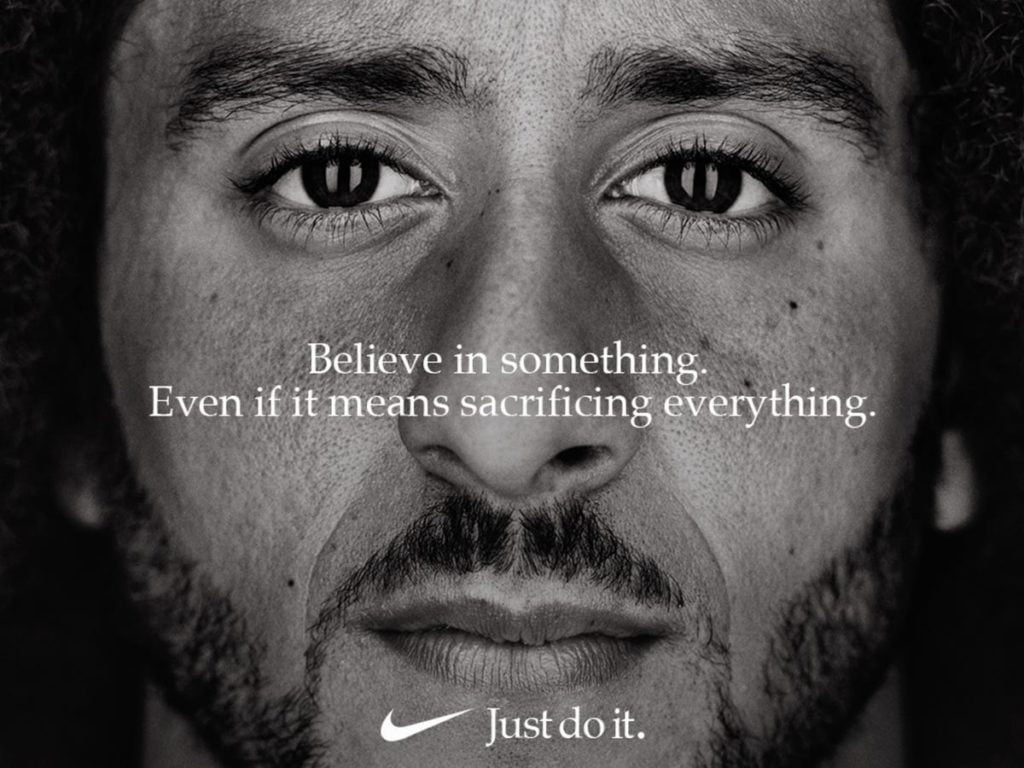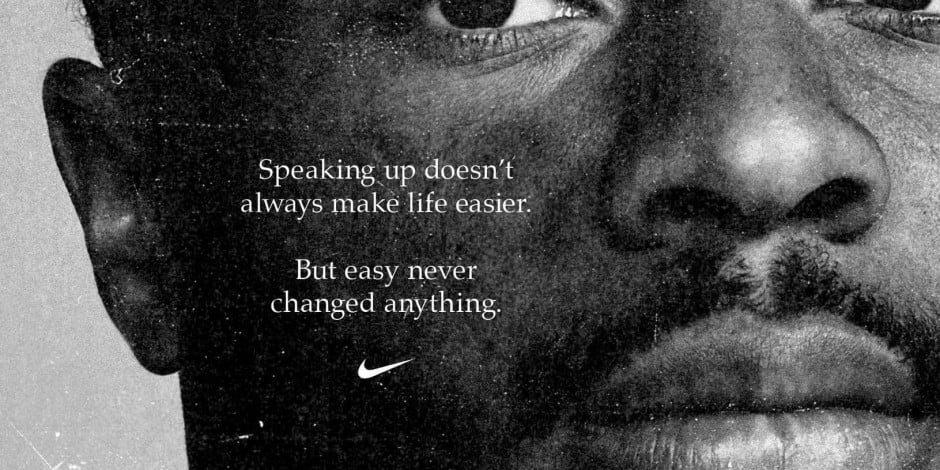 They are selling an attitude – 'Just do it.'
(Check out their first-ever commercial.)
Brand Story: Everyone Is A Story
Not just humans, but even brands are made up of stories.
No, it's not a marketing campaign launched by a marketing agency in New York, but it's an undeniable fact.  
In addition, there is a story hidden in everything you do. There is a story about why you built your company, why you are selling your products and why you want to be there in the market. 
If your story is "I want to sell products and make money", your company is based on a very weak foundation that can fall anytime.
A story is built on values, principles, and culture. Click To Tweet
Nike is a living example of that. If you check out their website, you will find a powerful sentence there, 'Nike has always known the truth – it's not so much about the shoes but where they take you.' You can spot a powerful story right there in that sentence.
 Nike has stories everywhere.
As a result, you will find stories on their website and in their every ad campaign.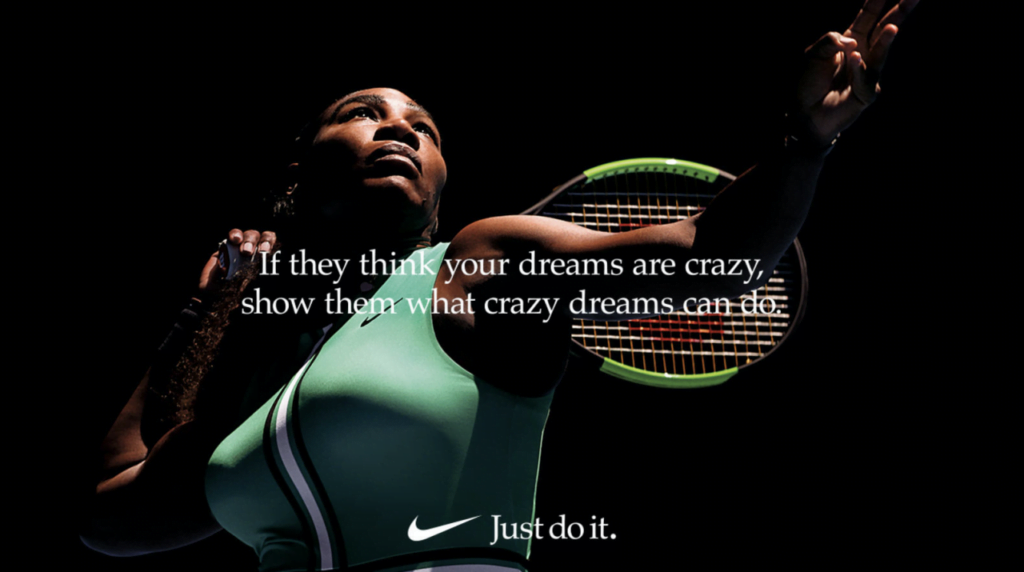 Create a Branding Value Strategy Like Nike:
Hidden & Invisible Relationships
A brand is made up of various connections.
Connections that a brand shares with its consumers.

A bond that is built between its advertising figures and its consumers. (In Nike's case, it's the connection between its athletes and its consumers.)

A relation among its consumers, or connections between its consumers and what the product represents.
A brand is nothing without these connections and who understands it better than Nike.
That's why, when you think of Nike, you see meaningful relationships built between Nike's consumers and the celebrities who are a part of Nike's ad campaigns.
You can see a relationship between Nike's consumers and sports. Not just that, you will find a connection between those consumers and a healthy sports culture.
This is the major source of Nike's brand value which lies in not how many shoes they have sold but how many relationships they have built.
Check out the ad to see yourself how they are building these invisible relationships between the young girls and Nike.
Create a Brand Association Strategy Like Nike:
You're Not Your Product
Your company is more than a lifeless brand. It's as human as you are. And it should

Have values.

Believe in something.

Fight when things go wrong.

Support others when they fall.
Moreover, that is what Nike has shown us. Nike doesn't just support sports, it supports good sports values.  Moreover, Nike cares about its customers; it cares about their lives.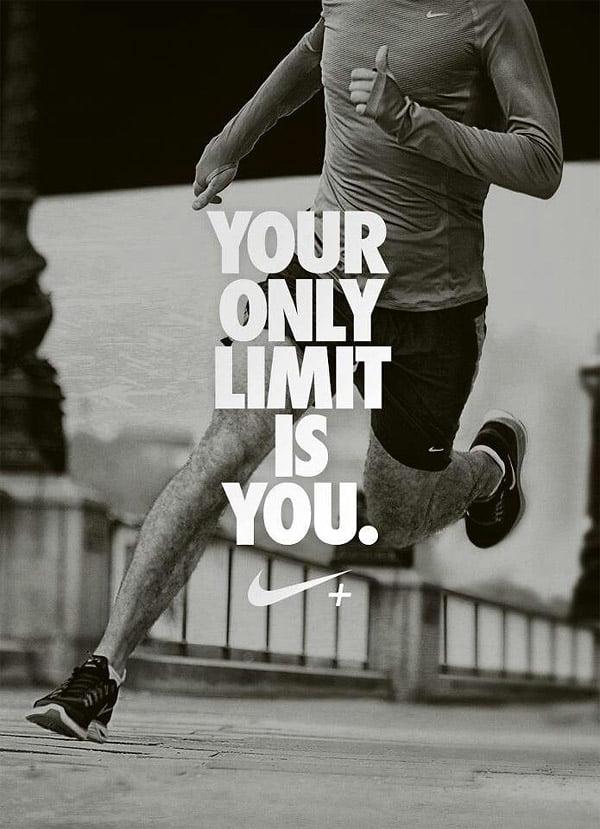 Conclusion
Strong branding and advertising strategies are very important for the success of a brand and those are not built overnight.
You come up with a great branding strategy when your left side of the brain and right side of the brain are in sync.
When you are rational as well as emotional. When you're creative as well as data-centric.  This is how you create a branding strategy like Nike. 
This is what Todd Perelmuter (CCO, Bizadmark) had in his mind when he was working on the creative print and social campaigns for Nike.
For the same reason, those ads became an instant success. As they were able to continue the legacy of Nike's ads.