make your brand bigger and better
Why Do You Need Branding?
A brand is an idea, image or perception of your product or service that your customers have. Like Nike – when you think about it, you think about sports, working out in style, products having quality and great design, and a brand that targets the inner athlete in you with its message "Just do it."
Branding for a business is the expression of what you want to be, how you want to be perceived by your customers and how to achieve that. The purpose of any type of branding is to help your customers understand what you offer and how you're different from your competitors.
Irrespective of whether you own a brick and mortar, click and mortar or just an online business, branding is required in every case. That's why it is highly important to understand the power of a good branding strategy. It creates a personality that reflects your brand in all your communication – both visual and verbal. It tells your audience what your business stands for. A good branding based on a widely researched strategy will make your brand well differentiated from your other competitors and will make you stand out in the highly competitive market. On the other hand, a great branding will always let your customers develop an emotional connection with your brand which in turn will lead to customer loyalty – in other terms, customers for life. When that happens, your customers also become your advertisers, thus driving continuous sales for you. And in the field of business, who wouldn't want a thing like that!!!
You can be the leader or challenger or even the fresher trying to build a brand from scratch. We understand all the scenarios and always form our strategy according to each situation, making sure that your story is not lost and is constantly reaching more and more people. A better brand is always a result of better marketing, it's never an accident.
Branding Services We Offer
Brand Assessment
Brand Competitive Study
Brand Market Analysis
Brand Ideation and Innovation
Rebranding Requirement Research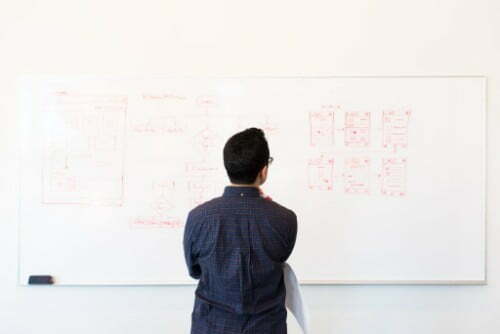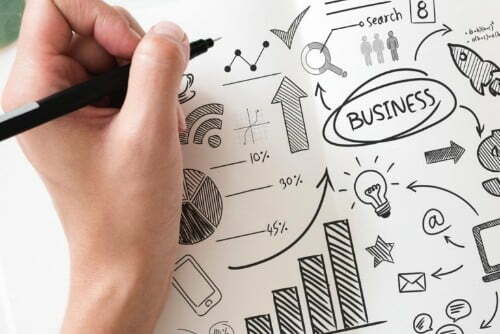 Brand Positioning
Brand Messaging
Visual & Verbal Branding
Brand Values and Behaviors
Digital Branding
Brand Experience
Rebranding
Brand Personality
Logo Designing
Brand Taglines
Brand Style Guidelines
Brand Naming (Company & Offerings)
Package Designing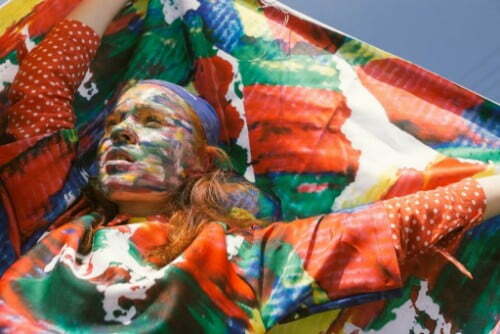 Branding That Builds Connection
Our branding strategy is aimed at communicating the benefits and features of your product in a way that helps your customers to feel related to you and your brand. We make sure that everything adds credibility to the brand associations you are targeting, reflects the brand promises you are making and emotionally connects your target prospects with your product or service. In the end, there will be a brand that will live in the hearts and the minds of your customers.
Clear & Consistent Brand Messaging
Everything needs to communicate the same image of your brand including your logo, your colors and font. That's why we always keep our brand messages consistent everywhere and also in line with your company's mission and vision. We first develop a proper brand identity and then help you apply it with consistency in all your marketing communication. We understand that colors and content tone play an equally important role in a successful branding as they are not just decorative elements of your promotional material but are serving a purpose of connecting your product with your audience.
Digital Branding
As the businesses are no longer restricted to just physical identities, you have to make sure that even your digital presence is creating the same image and making the same impact on your customers. That's why creating consistency even on your website becomes vital to your brand success. We make sure that the visual elements of your web presence match your message, and your brand. A cool product with a boring (uncool) website is a clear mismatch as it goes against what you are trying to sell.
Innovative & Strategic Brand Narratives
Our brand messaging is extremely creative and unique which captures the essence of your brand and easily resonates with everyone. Not only our visual & verbal elements make a great impact on the audience but also help any brand to find its voice in this huge crowd. We develop slogans and taglines that are memorable, meaningful, concise and attention-grabbing. We always build a brand that helps your customers to form associations with your brand that you want them to.
Well Researched Branding Strategy
Our branding strategies not just differentiate you from your competitors but also lets your customer know what to expect from your product or service. We create customer-focused value proposition by identifying your target market, your competition, your points-of-parity and points-of-difference brand associations. All our work is directed towards building strong brand equity for you, something that will help you emerge as Coca-cola in the vast market of generic sodas, or mac in the category of the laptops. We firmly believe that even though the products have limited lifecycle but brands last forever - if given right marketing.
Rebranding
If your brand is still not presenting the right image in the hearts and minds of your customers,or if you don't like what your business currently stands for or if your business still doesn't have a consistent brand, then it's time for rebranding. From reworking on your taglines to redesigning your logo, we work on everything so that the updated brand message can say what the older version failed to do. It is helpful in changing your brand's image and all the associations customers earlier formed with it.
Branding Services for everyone
If a brand is established and successful that doesn't mean that the branding work is over. On the other hand, it now requires even more efforts to keep that brand image consistent with the customer's expectations. Your brand has now become a part of your asset and your company's unique identity. It's your reputation which should progress or else should stay that way but should never tarnish or go down. Even as a leader, a brand is required to be careful of not just of its existing competitors but also of various new products entering the market that can challenge your existence someday. That's why our branding strategy here aims at making sure that your brand equity is always increasing and that more and more people are becoming aware of your brand and recognizing it by your logo, taglines, and even by your selection of colors and fonts.
If your product is still a product and hasn't entered the realm of a brand, or if your brand is still not leading to a conversion rate that your business deserves, then you are facing problems of a struggling brand. Many of these problems arrive because of the perception formed of your brand by your customers. When they hear your brand's name, the image that pops into their minds is not a match with what your brand is promising. It's based on a feeling they have that is formed by the experiences they've had with you – good or bad. Also, in many scenarios, the true value proposition of your product is not clear and remains hidden from your customers and that's why the brand undersells harming your ROI. Our strategies in this area aim at renewing or even correcting your image. We help to elevate your offerings from a common commodity to a unique product, allowing you to charge a premium.
Branding adds incalculable value to startups as it helps them to be recognized by their names in a big crowd of other new and existing products. Many startups, to cut down their starting expenses, make the mistake of either delaying the branding process to when they start doing well or of shooting in the dark to build their brands. In first case, they fail to understand that branding is a continuous process and can't be achieved all of a sudden when they think they are ready. In the second case, they fail to have any consistent and unified brand message which does more harm in the long run than supporting their product. And when they find out that customers are not seeing them as they expected, then they have to spend the extra money and make extra efforts to correct that image first and then, to start a fresh brand building process which disrupts their initial investment planning. That's why it is important to understand the value of branding for a startup. It can save the existence of many startups and bring them out of their anonymous life. From naming your product to defining your product's identity, we cover everything. Our branding strategy for startups makes sure that when your customers see your logo or hear your tagline, it makes them instantly think of your product or service. It helps you to grow and acquire and retain customers at a much lower cost in the long run.

Let's talk to create, strengthen and expand your brand.