We are all at the epicenter of a growing pandemic. It's getting tiring, frustrating but we are still persevering. I want to be free.  And you want to free yourself from the coronavirus pandemic too, isn't it?
"The essence of a human being is resistant to the passage of time. Our inner lives are eternal, which is to say that our spirits remain as youthful and vigorous as when we were in full bloom." – Love in the time of cholera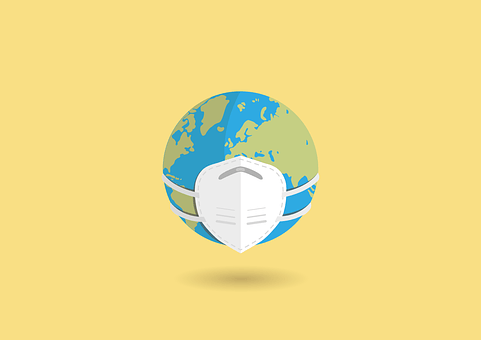 Somehow, this quote seems so surreal and relatable today. With the sudden surge of an unpredictable scenario, no one thought that the blooming world would come to a standstill. This is a pandemic.  You want to be free of it now. And you want to be able to free yourself from the possibility of the next coronavirus like a pandemic.
Yes, we're talking about the current Covid19 Coronavirus crisis. Humankind is resilient. And we will get through this. But will our businesses get through it too? 
Business In The Time Of Corona: A Tale To Remember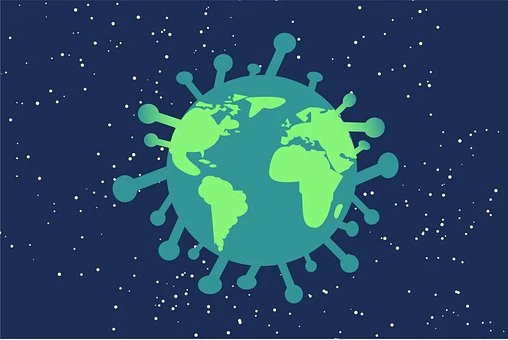 We are sailing in the troubled waters now. The novel coronavirus that started in a small city of Wuhan in China has spread throughout the world. It doesn't seem like this is going to be an easy ride.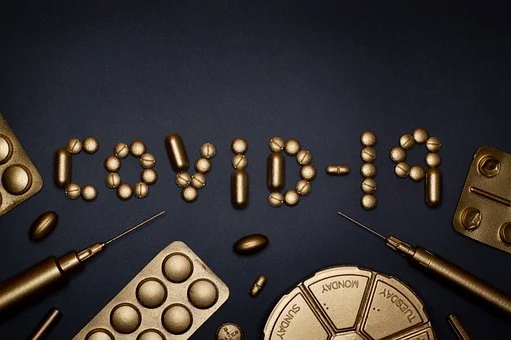 Did you know that more than 17000 cases are being reported globally every day? It's a sad reality that a lot of people are suffering and a lot of people are dying. It's not only the General life that has been affected. The business, stock markets have crashed alarmingly too. 
As the covid19 threat spreads across the world, the economy is plunging. This is like a Black Friday for businesses and marketers alike. 
No one knows how long this is going to go. But the show must go on. So what can be done? 
Before answering all of these questions, let's first understand what exactly went wrong in Wuhan? What led to this deadly virus taking form? What led to it spreading across the globe? And what consequences are we as a world facing today? 
Understanding COVID-19 from Wuhan's survivors
On the fateful day of December 31st,2019. China officially announced that a new kind of virus had surfaced. And it was spreading quickly amongst humans. 
Adding more fuel to the fire, there was no known cure. 
Shing's story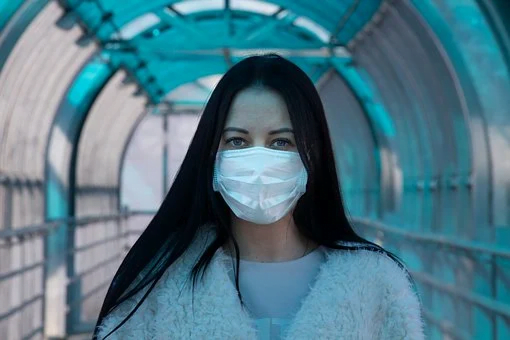 Lu Shing worked for an advertising agency in Wuhan. She was leading a normal life until January 7th, 2020. 
A dry cough, some body pain, mild fever, and slight trouble breathing took her to the ER. She was diagnosed with COVID-19. 
Shiny handled it calmly. She knew there was no other option but to receive treatment. She was on quarantine away from her 2-year-old son. Her husband. "It was emotionally and physically exhausting," she adds. 
The scariest part was not knowing it was so contagious, everyone including doctors was trying to figure out the situation. 
The mysterious novel Coronavirus

A lot is still unknown about this new strain of the virus. Don't worry, we will tell you everything that we know. It's our responsibility to stay aware and vigilant right?
All I know about the virus is that it basically spreads from respiratory droplets. So it's not airborne. It mainly spreads when you come in close contact with an infected person. And it doesn't respond to many antibiotics.
That's it. That's all we know about it. That's why it's a mystery. And not a nice one. 
In the US alone there have been more than 34000 cases of COVID-19 positive patients. That's really alarming.
This is why social distancing is important. It's highly contagious. We need to break the chain.
And that's why almost all of the world has gone into a complete or partial lockdown. Breaking the chain is the key to contain it. 
The consequences of both personal and professional front have been sad. Let's understand what coronavirus exposure has meant for our businesses. 
How has COVID-19 affected business?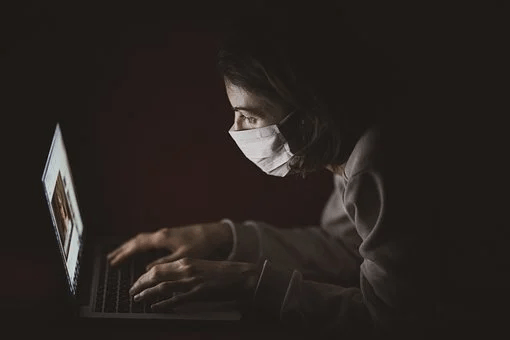 It's no surprise that the world is in panic mode because of the novel coronavirus. But this panic hasn't just struck the people. It's struck the businesses globally too. 
Stock markets have crashed, the economy has plummeted and businesses have lost more than 50% of the market share. Some of the business that has been most affected include:
Media and Entertainment
As the thick fog of COVID-19 spread across the world, countries with the biggest entertainment base have halted production. 
From John Krasinski postponing the release of a "quiet place 2" to Ellen Degeneres halting all of the production, the entertainment industry has come to a standstill. Even Netflix stated that all the production of originals was halted indefinitely. 
Did you know that even the smallest TV series employs as many as 450 crew members in a unit?
With coronavirus demanding a full stop, all of the entertainment industry has been heavily affected.
Moreover, all movie theatres are being shut down owing to the risk of exposure.
End result? Lost business.  
Fashion and apparel industry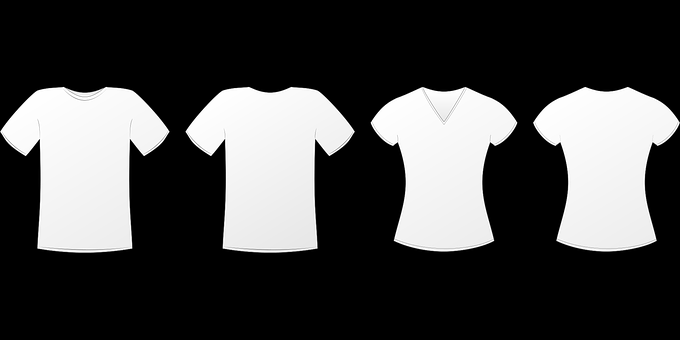 Starting this on a lighter note, everyone is working from home these days. Since we are all working from home, we are mostly in our same old pajamas (I won't believe you if you say otherwise because it's not true).
So which industry will be the most affected by that? You connected the dots very quickly. Our fashion and apparel industry. 
Talking on a more serious note, malls, shops everything has been shut owing to social distancing. This has gravely impacted the fashion business as the sales are consistently plummeting. Tough times ahead.
Fitness Industry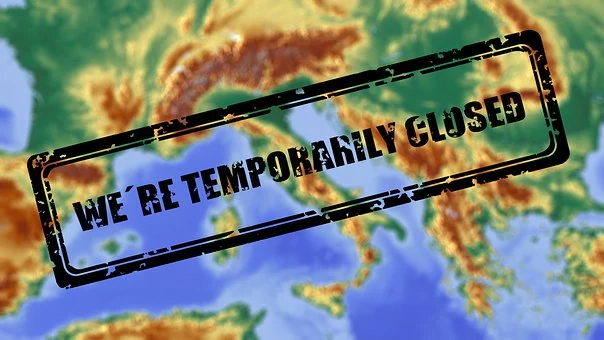 It's no surprise that the fitness industry is one of the severely fallen industries during this time. With the fear of contact contagiousness, all the fitness centers across the globe have been shut down. Especially in countries that have been hit hard. 
Moreover, the revenue of these fitness centers fell down by almost 90% in the last few months. This is making it very hard for them to keep their heads above the water. 
Commercial real estate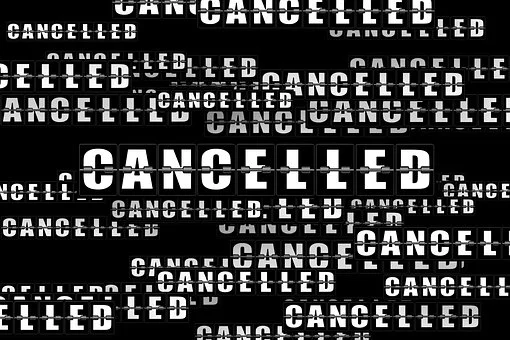 This is an era where co-working space is a major trend. But sadly, due to the coronavirus scare. All of the working spaces and the co-working space have been closed. 
This has had a major impact on the business of companies like We Work. As the shares plummet, Investors are having the worst short profit for the longest time. 
B2B businesses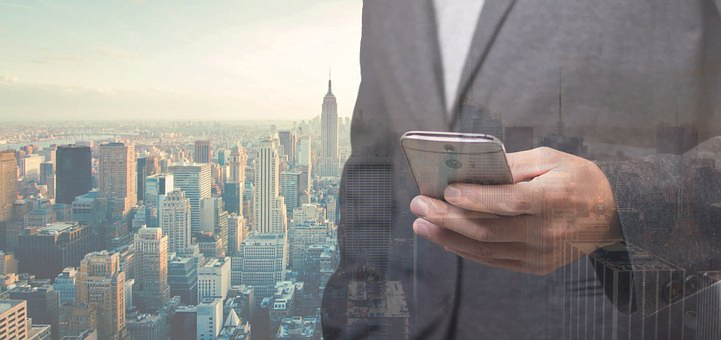 The COVID-19 threat hasn't just affected the big giants of the consumer industries, it has also seeped through the businesses that operate on a B2B level. 
As consumer demands plummet, B2B's way of doing business has changed too. The brands that were still relying on traditional marketing methods are changing. 
They're now looking towards the digital aspect of marketing and focusing on breaking even let alone profit. 
Aviation, tourism, and hospitality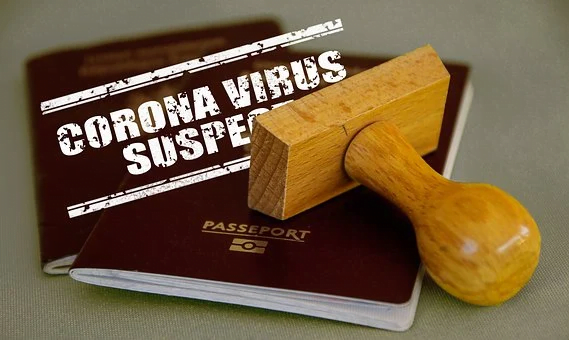 It's no surprise that tourism and hospitality is the most severely affected industry in this time of global crisis. 
More than 500 flights were canceled in the US alone. 85% of the tours were canceled and the hotels are running empty. 
This are some alarming statistics as the industry will struggle to come back up from this massive set back. Which is why it's always better to keep a contingency plan in place. 
How to deal with such uncertainties?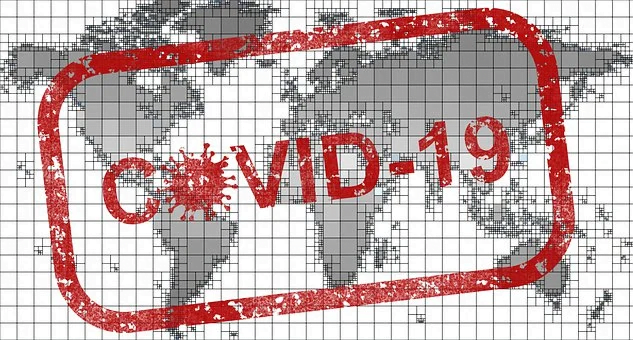 First things first here, I want to request every business to not exploit this time. Especially the businesses that sell necessities.
These are tricky times for all of us, we should stand united and be empathetic towards each other.
We all want to be free from this growing pandemic.
Now coming to the business part. You want to free yourself from this coronavirus pandemic too. 
In the time where streets are empty and social distancing is eminent, the Digital element seems like the best option to keep the business going. Let me give you an example. 
Changing times, the changing world.
We all know that the coronavirus threat has taken a toll on the stock markets. But there's one brand that's actually profiting- Zoom Video communications. 
How! you ask? Simple. With the quarantine life, work from home culture rose overnight. Then came the need for video conferencing. And that's where zoom communication steps in. 
With its video conferencing service, zoom video communications have risen above in the slowing market. More and more companies are opting for their services and going digital. 
Since the show must go on, with zoom video communication, the businesses are making sure it does. Even from home. 
How can you fight coronavirus exposure as a business owner?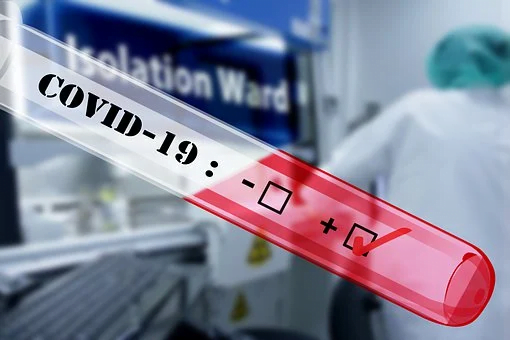 The best and feasible answer to this is by going digital. Yes going online with your business is the best way to fight this time.
We all know that the online world hardly stops. Actually, it's become more of a hotspot now. With people being at their homes and practicing social distancing, the online world is more active than ever. 
People are searching for things that excite them. Especially when they can't go out or do any other thing. 
Digital marketing to the rescue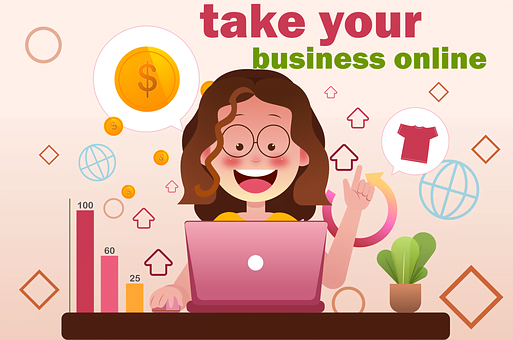 Your business doesn't need to halt because of any emergency like this. Maybe you can't get people to your store, but you can get people to your online store.
This is where digital marketing comes in. It's fairly effective and the reach is beyond borders. You can improve your online traffic. You can also improve your search engine ranking. Moreover, you can improve your brand awareness and brand visibility. 
This will help you free yourself from the ongoing coronavirus pandemic, and also help you free yourself from the next pandemic.
And you do all this without touching anyone. Business social distancing done right. Right? Let's see how digital marketing comes to your rescue at this time. 
What is digital marketing and how does it help?
Understanding digital marketing
When a common man thinks of digital marketing, they think it's only posting on social media. But digital marketing is so much more than that.
Digital marketing is everything that includes marketing in the online arena. From website designing, social media marketing, SEO, branding, content creation, audiovisual advertising and everything else that can be done in the online arena, it is all a part of digital marketing. 
Even before the coronavirus scare, digital marketing alone was accounting for 96% of overall conversions for a brand. 
Although it is understandable that there may be a drop in the coronavirus hit marketplace. This drop doesn't have to be as catastrophic. 
With digital marketing in place, you can still get your business functioning. All you have to do is practice safety, hygiene, vigilance and delivering value. 
Will my business be unaffected if I opt for digital marketing?
That's the question many of the panicked businesses are having right now. I want to say just one thing. No matter what happens with the COVID-19 situation, the businesses are going to get affected for a much longer-term. 
Moreover, they will need time to revive to reach their full potential. And we should be aware and understanding about that fact. 
But that doesn't mean you should completely stop trying. And that's why we have digital marketing in place. 
What can digital marketing do to help my coronavirus hit business?
It is no surprise that even in natural circumstances, digital marketing is winning. With digital marketing, you can target the flow of information to potential customers. 
After that, you can strive to convert these potential customers into actual leads and generate revenue. And you do all of this digitally. 
Moreover, all the brand experiences that you will create for your customers, you will create without physically interacting with them.
Also, apart from the fact that there's no physical interaction, digital marketing is measurable. 
Isn't that truly the need of the current hour? Since a lot of us, marketers are in home isolation now. We have free time to contemplate and review all these elements. 
This means you not only mitigate risks of this coronavirus pandemic, with proper planning, you can also save yourself from the next pandemic.
Now let's see what elements of digital marketing can be incorporated in our corona hit situation to make the best out of a bad situation. 
Who are we? Marketers! What do we do? We optimize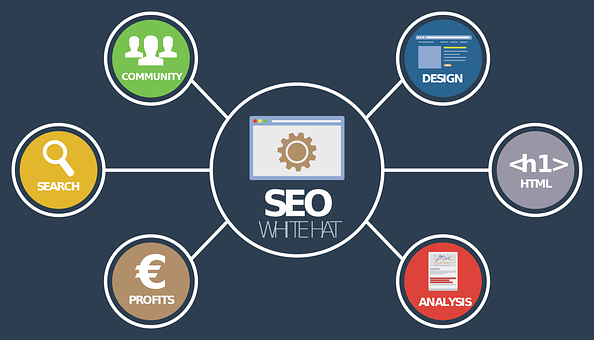 Interviewing your potential customers via video conferencing (since they're also quite free at the moment), researching best keywords that go hand in hand with the corona scare, showing solidarity on google business page to social media pages. Optimization will get you through these cloudy days.
Be compassionate and understanding. At the same time be opportunistic (in a positive way). Without exploiting anyone. You can still achieve your business potential through organic search engine optimization. 
A quality SEO strategy that's also in sync with the coronavirus situation is needed. The pandemic is overwhelming, but your business can still make it. And you can also free yourself from the coronavirus pandemic to a certain extent.
All you need to do is form a compelling, compassionate and effective SEO strategy that works in the present condition. And you'll be surprised to see the reach and ranking you get.
This will help you free yourself from the coronavirus pandemic to a certain extent. Believe me, today that's commendable enough.
Content still is the king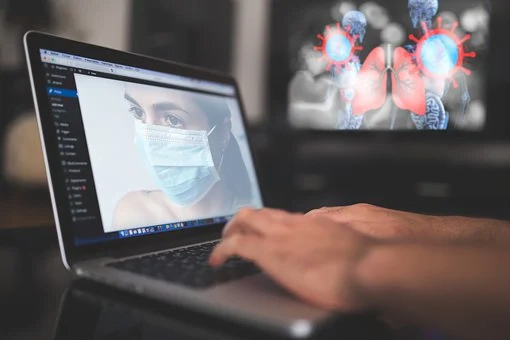 Now more than ever, a good content marketing strategy will put you on the winning streak. 
People are fairly free these days. They need something engaging to beat the quarantine blues. This is time to put on your creativity hats and tap dance. 
Let me give you some examples. We all know that social distancing is trending, so you can create engaging content on that front. Many brands have done that. 
For instance, McDonald's separated the arches of its logo to promote social distancing. Also, Audi and Olympics logo circles were also separated to send the same message. 
Moreover, you can also create heartwarming content and give an experience worth remembering.
With marketing, you can also take the initiative of creating awareness and be an example of a responsible citizen of the world.
You will not only be able to mitigate the risks of the ongoing coronavirus pandemic, but you will also be able to free yourself from the next pandemic.
There are a plethora of ways in which you can use content marketing to your advantage. So will you?
Socializing and social distancing go hand in hand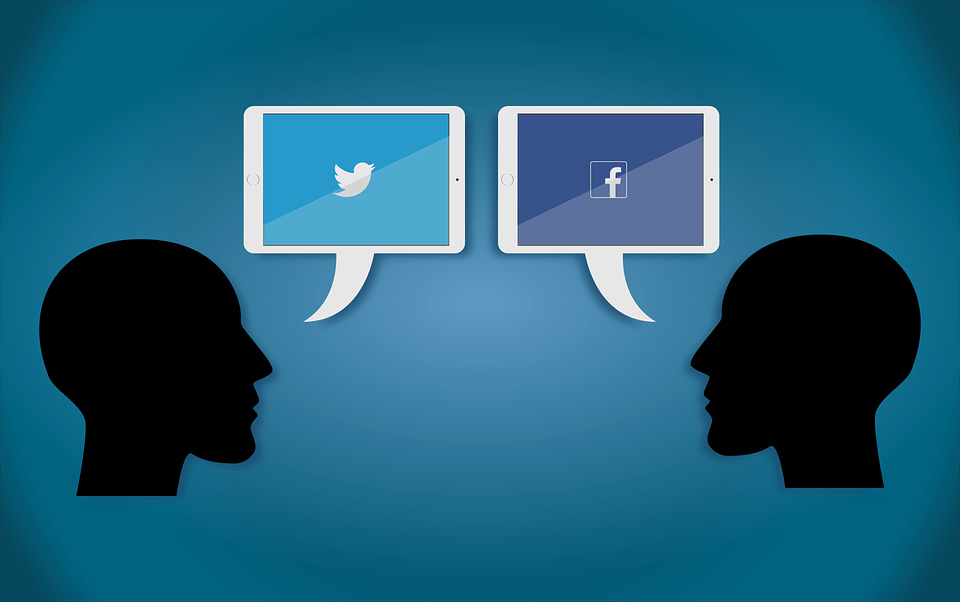 Believe it or not, this is the best time to be on social media. Literally everyone in the world is doing nothing but being on social media. 
Did you see Ellen's posts? She posts videos of her calling every other celebrity. Even when doing nothing, social media presence is still creating an impact. 
You can be like Ellen too. You can design engaging and creating social media marketing strategies that also align with coronavirus times. 
Moreover, you can also ask COVID-19 survivors, doctors, etc to share their stories with you and post them on your social handles. This will create awareness and help you establish a personal connection with the audience. 
Also, it will help you build a strong social media base, increase your engagements and give you your target customers. And when the market is revived again, you'll come out stronger than ever. 
E-mails, websites and more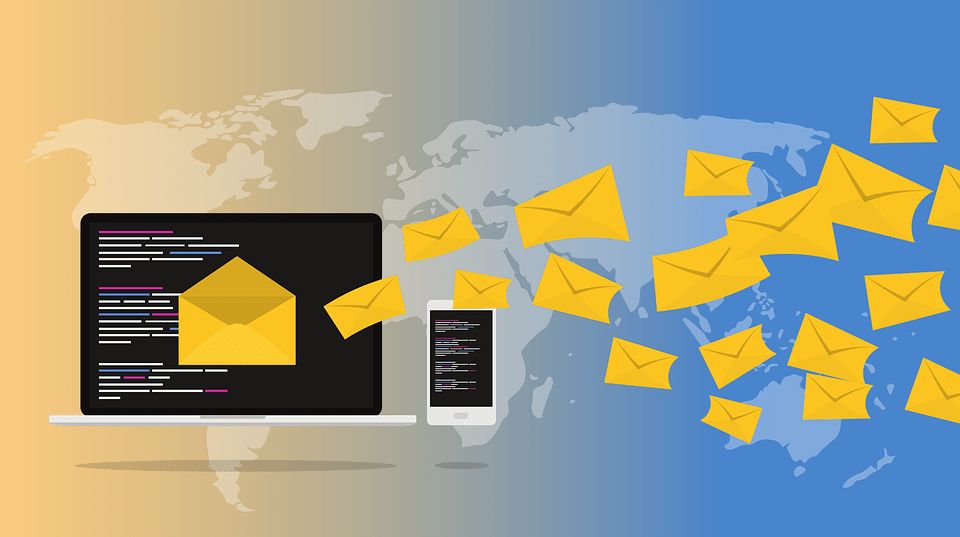 Send out newsletters, it can be informative and creative at the same time. It can also contain information about coronavirus and tips about the safety of the readers. 
Moreover, you can also send out frequent newsletters with informative content that's also something your readers will enjoy.
Not only this, but you can also redesign and optimize your website. This is your time. A well thought of email marketing and website strategy will pave your way for the future. 
Corona in or out: Businesses will always stand out

These are tough times. But we are tougher right? There's nothing that we haven't survived. We will survive this too. Correction, we will thrive, and so will your business.
With good marketing, everything is achievable. Just relax and do what you're doing. Maybe do more of it, and more of it, and more of it. 
Getting too overwhelming? Want to free yourself from the coronavirus pandemic? Don't worry or fear or panic. We are always here to help your business in every way we can. Just give us a call. 
It will all pass soon and things will go back to normal hopefully. And you will be prepared to free yourself from the next coronavirus like pandemic.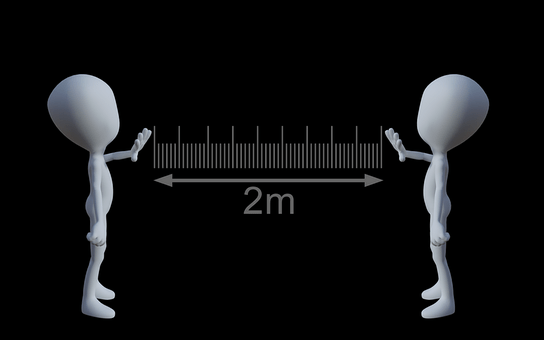 Until then, practice social distancing, stay safe, and put your digital marketing game on.