Through the span of decades, we have seen some brilliant and amazingly creative print ad campaigns. 
While some are still alive and fresh in the customer's mind, heart, and soul, others are long forgotten. 
It's an incredibly competitive world out there and only that which stands out in the first look is what stays. 
This is why designing a creative print advertisement that hooks people in the first look is imperative for brand development and recognition today. 
Digital print ads are a global phenomenon these days with more and more emphasis placed on messages that have sent across, humor that may be a part or other genre of creative campaigning. 
The end result being? The audience should be able to relate to it and engage with it. 
Over the years, many brands huge and small have come up with brilliant, stand apart, and amazingly creative print advertisements.
Some were funny, some witty, some emotional, and some strong in sending out the message across. 
Let's take a look at some of my personal favorites. 
The WWF Advertisement


No, we aren't talking about the wrestling league here. This hard-hitting print ad was created by a brilliant ad agency in Istanbul, turkey.  
It is pretty self-explanatory and sends out a strong message for our environment. 
The way we've been with our environment and its creatures is highlighted in this campaign.
Moreover, how losing vital oceanic beings at an alarming rate impacts our ecosystem is also a message that's loud and clear.
Hard-hitting? Yes.
Creative? Yes.
Brilliant? Absolutely. 
Hulk's Boo Boo Fixer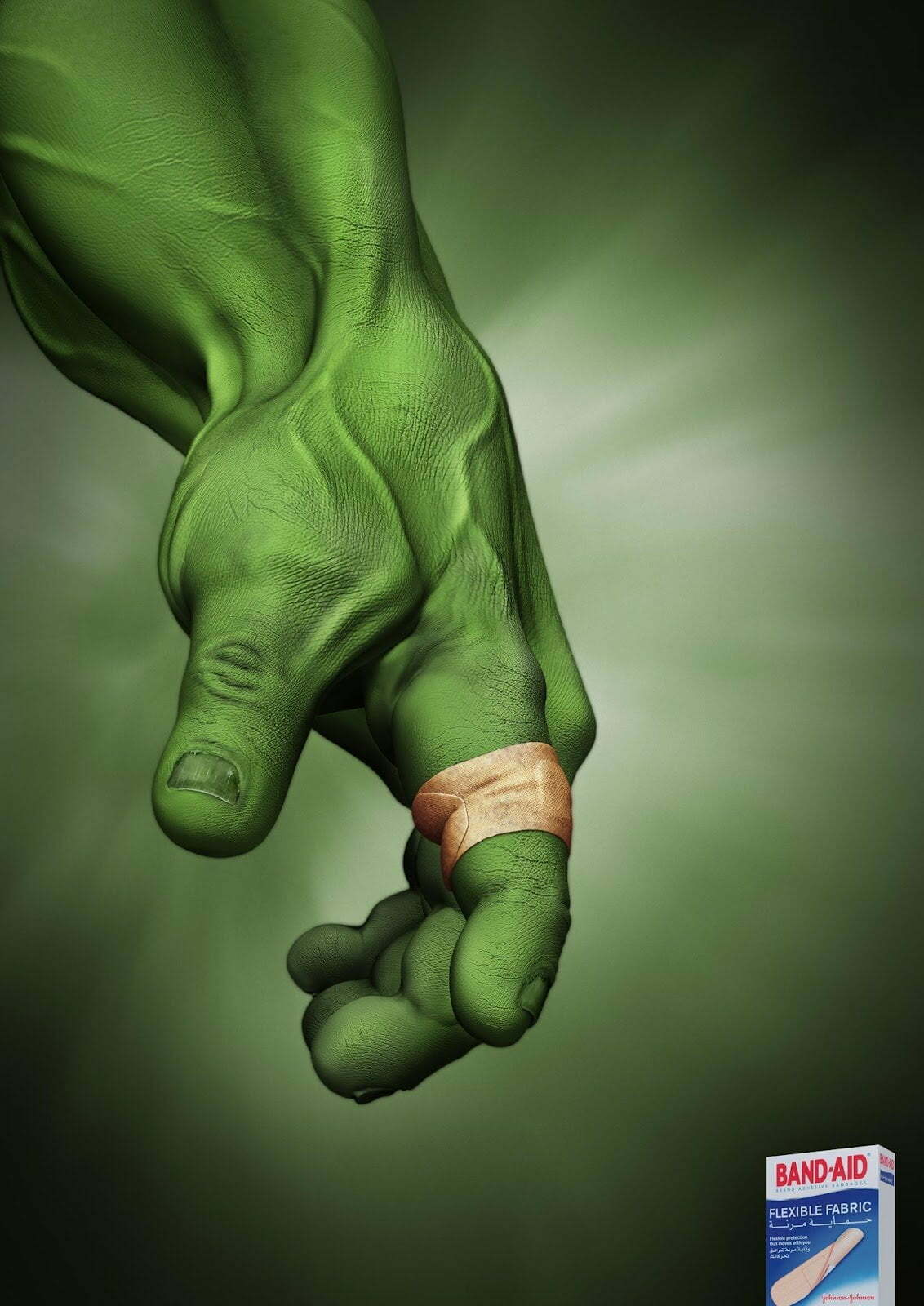 When imaginations run wild, a brilliant ad copy is born. 
That's exactly what happened with this amazingly creative band-aid print ad. 
To promote the flexibility and tensile strength of their band-aid, this print ad was created.
It features that when Bruce's alter ego Hulk takes form, everything is ripped off except the band-aid.
Why? Because it's THAT flexible.
Really. Full points and more to this one.
A dog makes you happy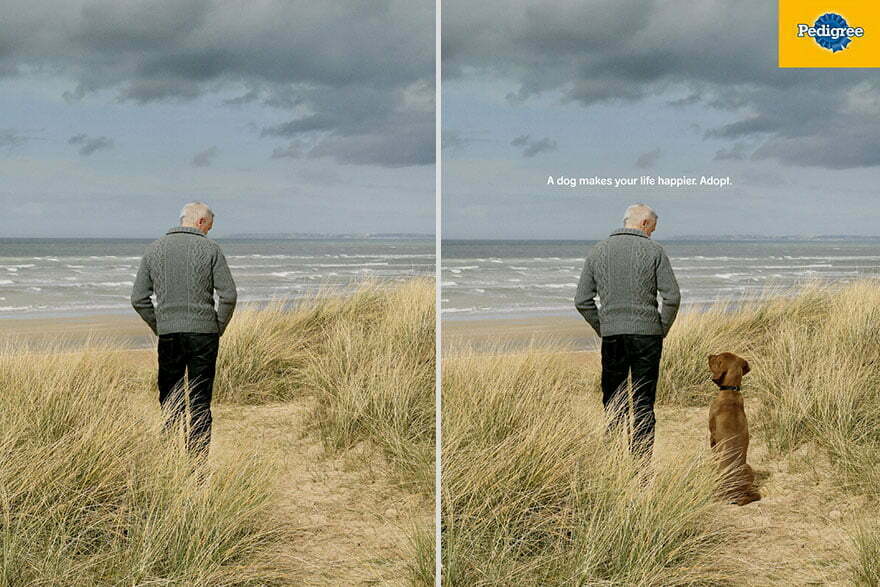 Some of the best print ads I've ever seen come from Brazil. Not kidding.
This is one of them, created for pedigree, this ad legit tells you how adopting a dog will make your life happier.
Nothing much here, just a minimalist ad with a minimalist message but a huge impact. Amazing isn't it?
Scope Mouthwash Rebranding Ad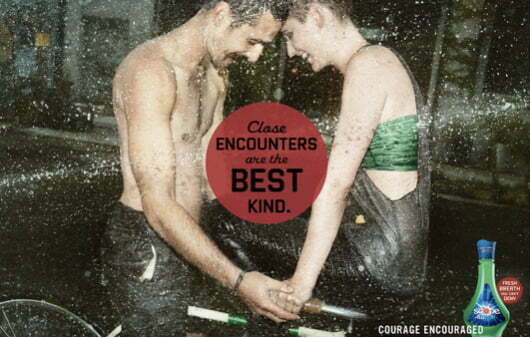 Sometimes when a rebranding is happening, print ads hit a goldmine.
This is exactly what happened with this rebranding print ad for Scope Mouthwash created by Todd Perelmuter of Bizadmark.
It doesn't feature the stereotypical foul-smelling ads. Instead, it promotes courage.
Courage to do what you otherwise would hesitate. Click To Tweet
Absolutely brilliant.
Stand out.
Class part.
Conclusion
So here it is. I showed you the amazingly creative print ads that have appealed to me over these years.
Truly magical these are, isn't it?
If you have any other print ads that you think should make to this list, let us know in the comments.
Moreover, if you're willing to design a print ad for your brand and don't know where or how to begin with, don't worry. We're always here to offer a hand. 
Until then sit back and think creative!