With this article, you'll gain a thorough understanding of digital marketing for the hotel industry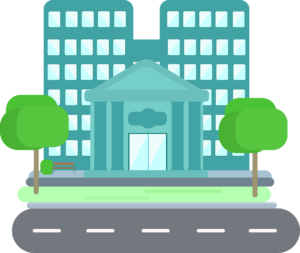 Summary
We will be explaining the following arenas deeply.
Starting from what is hotel marketing then moving on to need for hotel digital marketing.
Then we will answer the following questions.
The Whats?
What are some great tips for hotel marketing?
What is a good hotel digital marketing strategy?

The elements of a Hotel Marketing strategy
Website Marketing

Social Media Marketing

Importance of reviews

Mobile Marketing

Digital Branding

Online Travel Agencies

Email Marketing

Content Marketing

SEO for the hotel industry

So are you ready to dive in? Great, let's begin

What is Hotel Marketing? 
Let's imagine you have a beautiful hotel in New York.
It can be a boutique hotel or it can be a luxury hotel or any other type.
You agree that it's a beautiful place to stay. Even your family and friends do! But nobody else knows about your New York hotel.
What do you do to make others aware of your hotel? How do you increase your hotel demand and also, the number of bookings? The answer is through marketing.
So, what exactly is hotel marketing?
Hotel marketing falls under hospitality marketing.
It is a set of all those techniques and tricks that can be done to attract people to learn more about your hotel.
That is, to book your hotel over your competitors and to recommend your hotel to other travelers.
What is Hotel Digital Marketing?
People these days are using digital channels more than traditional channels for researching their traveling destinations and for booking a hotel.
This gives rise to a new way of reaching your customers known as digital marketing for hotel industry or hotel online marketing or hotel internet marketing. 
It's just like what we were doing earlier…but faster and better. 

Why do I need Hotel Marketing? 
Here are the main reasons why do you need digital marketing for the hotel industry. 
 Firstly, it will increase awareness of your brand.
Digital marketing for the hotel industry will also increase the visibility of your brand across all digital channels.
Secondly, since your reach will improve,  you'll be able to get more bookings.
Moreover, with online reviews and pictures that you or your customers will post, will shape your reputation. 
Also, it will make your audience prefer your hotel over your competitors and help you provide good hospitality and customer service.
This is not exhaustive. The list goes on. Digital marketing for hotels can solve so many business problems and boost your sales. 
With proper planning and execution, you can have it all, let's see how.
What are some great tips for Hotel Marketing?
The internet has affected the life of a hotel owner and the life of a traveler to a great extent.
The modern traveler likes to find his next travel destination by searching online.
From social media to Google search, everything plays an important role in shaping his decision.
As a hotel owner, you have to be there where your ideal customer is. In today's time, it's the digital world. 
Before you start forming your marketing plan, here are some valuable hotel marketing tips.

Know Your Audience
A good marketing strategy is the one that matches the right type of hotel with the right type of traveler.
The kind of hotel you own can be a boutique hotel, luxury hotel, hostel, b&b hotel, botel, resort hotel, casino hotel, garden hotel, etc.
Similarly, the kind of travelers can be many, what Millenials prefer in their hotel is not the same as what baby boomers prefer. And what people visiting Vegas prefer is not the same as what people visiting Denver prefer.
If you fail to figure this out, it can prove disastrous for your hotel business.
Understanding Segmentation for digital marketing in the hotel industry
If your segment based on economic status, you will have value-seekers and luxury-seekers.
Similarly, if you segment your travelers based on their family size, you will have single, couples, single parents, small family, and big family; and they will all have different needs and requirements.
For instance, parents may prefer a hotel where there are options for kids to learn and play.
Singles may be more interested in exploring the culture and experiencing the nightlife.
That's why you have to invest your time in doing proper research.
Good market research will define the success of your hotel marketing campaign.
If you don't know your audience, you will end up wasting your marketing budget and not seeing any results.
For example: as an economy hotel owner, you shouldn't target luxury lifestyle lovers because it won't increase your bookings.
In this case, your marketing efforts should be directed towards attracting more value seekers. 
That's why it's very important to learn more about your audience. 
Start by segmenting your travelers based on various factors like demography, geography, lifestyle, behavioral factors, psychography, etc.

Promote Convenience
When people are traveling, they seek comfort over any other thing.
They are not taking a long flight to a city just to find that the bed is hard, there is some kind of smell in the room, the manager doesn't respond, the neighborhood is extremely noisy and they have no vegan food options available.
So, you should make a list of all the amenities your hotel provides and use that in your marketing campaigns.
If you are an owner of a luxury hotel, tell your audience what all luxury elements your hotel has got. 
Do you have an infinity pool? Great spa? 24 X7 food service? Whatever you have got, you have to tell your audience.
Tell your audience why your hotel should be their destination, why it should be worth traveling for.

Market Your Location
Not just your hotel, you have to market your location as well.
People are traveling to a different city or country because that city has something to offer that they want to experience.
They are traveling to  Vegas because they want to take a break from their daily lives and want to party.
On the other hand, they might be traveling to Yellowstone National Park because they love nature and adventurous things. They are not traveling for the sole reason of staying in your hotel.
 So, why not combine your hotel and your location in your hotel marketing plan?
Talk about all those things your city is known for – hiking trails, bourbon tours, skiing, zoo, music festivals or something else.
These are the list of things that will help in changing the minds of many indecisive visitors.
Market User-Generated Content
People no longer believe what a brand has to say about themselves.
They need more than promises. They need real proof of your claims. 
And what's the best source for getting those proofs?
 User-generated content

To get user-generated content, you can even try to incentivize your customers to write about their hotel stay experience. This can help in engaging potential guests.
What is a good Hotel Digital Marketing strategy?
A good digital marketing strategy for the hotel industry should include –
Hotel Website Marketing
More than 65% of people make their hotel bookings online.
This data tells us the importance of a good website. If we don't have a good website, we are just targeting an extremely small set of visitors. 

What is hotel website marketing?


A website is more than a passive listing of your property.
It's an extension of your hotel, your brand, and your customer service.
Your website is supposed to be welcoming, wooing people with your hospitality and giving them a glimpse into what it feels like to be your guest.
A bad experience can cause discontent which can lead to a bad review.
Booking a room should be easy and hassle-free. That's where a hotel website marketing comes into the picture.
Why do you need hotel website marketing?
A good website is something that:
Reflects your hotel's amenities and convenience.
Sells the beauty of your location.
Tells people what makes your hotel special and worth traveling for.
It provides the experience of what it feels like to stay at your hotel.
Speeds up the process of booking.
Matches your brand personality and values.
Encourages web visitors to become your customers.
It provides an unforgettable first impression of your property,
And has a clean design which makes it easy to navigate and find relevant information.
Why do you need to keep your hotel website updated?
Just having a website is not enough, it needs to be constantly updated with time.  Read : What will you do with a beautiful website that no one visits?
Various changes like technological, location, visitor preferences and more need to be reflecting on your website.
This means that you have to be continuously updating your website.
If you have got your hotel website made almost 5 years ago and haven't made any changes, then you have already lost so many customers since then. 
The website is not a fixed element. It's not a one-time thing. It is supposed to be alive, changing and evolving with time.

Hotel Social Media Marketing
40% of people under 30 prioritize the 'Instagrammable' potential when choosing their destinations
The hotel industry is highly visual.
Unlike other industries that struggle with images and videos for social media, hotels never run out of content.
You can show the insides of your hotel, you can show outside of your hotel as well.
And what better way to showcase your property than using social media. 
What is hotel social media marketing?
Using social media to attract customers to your hotel and promote your hotel is known as social media marketing.
People don't start their booking process by going straight to a hotel website. They start by exploring their destination and learning more about the hotel they are considering on social media platforms.
Why use a hotel social media marketing strategy?
Some simple reasons that you need a social media marketing strategy for your hotel include,
Engaging your audience,
Encouraging them to share their experience on social media,
Highlighting your amenities, your location.
What are some tips for social media marketing?
Show your personality
This will help you in differentiating you from your competitors.
Attract the right crowd
Choose your social media content and channels according to the audience you want to attract.
Focus on every detail
Everything about your hotel is worth sharing because your audience wants to know about it. 
Post more often
Every important thing you post about your business will help an indecisive user.
Keep everything up-to-date
All your social media channels should be up to date. Social media posts can influence a traveler's decision.
What social media channels to use for social media marketing?
Facebook
Instagram
Pinterest
Twitter
YouTube
If your audience is business travelers, you can also include LinkedIn.
Moreover, if your audience is mainly generation Z, try including even TikTok and Snapchat in social media marketing strategy.

Hotel Review Marketing / Hotel Reputation Marketing
This is one of the most important aspects of your marketing strategy for your hotel.
We find hoteliers paying a lot of attention to social media and every other thing but they always forget this part.
We have worked with many hotels who completely ignored managing their reputation.
If we tried finding anything about them, either we found few reviews given by the hotel owners' family or negative reviews which were not addressed until we jumped in.
It was surprising to know how many hotel owners don't understand the power of these reviews and how they can affect your customer base. 
We know that a customer is always right but somehow we always forget that a customer is also very smart.
He's not going to go to your website and get influenced by what you are claiming about your property.
But, he's going to read reviews of other travelers and figure out if what you are promising, what he wants, and what other travelers are talking about your place match or not.
What are some tips for hotel review management?
Your customer service is not limited to just the hotel. It extends to all the digital channels. Here is what you can do –
Encourage your guests to share their reviews
Reviews are a perfect way to attract more customers. It can help other travelers to consider your place as travelers like to listen to other travelers.
Respond to negative reviews
No business is immune to negative reviews. Nothing is so perfect that it gathers only positive reviews. So, if you got a negative review, it's okay. It's not a problem. 
The real problem is how you have addressed it. 
If a guest posts "this is not a property for a single mother. The place looked very spooky" and you don't respond to it, this review becomes a part of your hotel's image which can scare away many future customers.
What to do then? Address the issue. Tell the lady what you have done to fix the problem or tell her why it appeared that way but it was a very safe place. Be compassionate and understanding.
Claim Your hotel
Claim your hotel on all the review and booking websites, so you can make sure that no review goes unanswered.
Some of the important review channels include –
TripAdvisor
Google
Facebook

Hotel Mobile Marketing
Travelers these days are not just dependent on travel agencies for booking their next travel destination.
Now, they can do bookings through their mobile phones.
People spend more time on phones than they do on their laptops, that's why providing a world-class experience of your hotel on the phones is a must. 
What is hotel mobile marketing?
Making it easier for your audience to be able to find and book your hotel online is known as hotel mobile marketing.
Why is hotel mobile marketing necessary?
A good hotel mobile marketing strategy will,
Make your online presence strong even when a search is done on mobile phones or tablets, rather than laptops.
Provide the same kind of experience a user gets when using big screens.
We will make sure that your website is easily navigable and clickable even on mobile phones.

Hotel Digital Branding
Once a hotelier called us to discuss his hotel problem related to low bookings.
We did a thorough analysis of his business and came to know that his problem was mainly because of poor branding or a better way to say it will be no branding. 
His hotel was beautiful and was situated in a very beautiful location. The problem was that beauty was missing from his online presence.
Just like anyone else even he never paid attention to branding. 
What is hotel digital branding?
Branding is more than just your logo. 
Branding reflects who you are, what you stand for, and how are you different from others.
It's your voice. It's the personality of your hotel.
Without strong digital branding, you are just not using your marketing budget to your full potential.
How will hotel digital branding help your business?
First things first, it will help in differentiating you from your competitors.
Then, it will help in attracting the right crowd to your hotel.
This will help in increasing your bookings.
As a result, it will grow you as a brand.
Moreover, digital branding will give your business identity. It will make you a 'Coke' in a crowd of so many soft drinks available in the market.
By the end of it, your brand will have a personality will improve engagement.
Online Travel Agencies
Many hotel owners have not still claimed their space on various travel and booking websites.
If your future customer is looking for you on portals like TripAdvisor, Expedia, Airbnb, Booking, you should be present there. 
The thought of losing a share of your money to these portals might seem like not a good idea but you have to think more than that.
What does bringing a traveler to your hotel through these websites bring to you?
Repeat customers

Word of mouth marketing

Good reviews
Aren't those things worth more than a little commission shared with the travel websites?

Hotel Email Marketing
As your customer has moved to digital media, so should your mailing practices.
There is no point in printing pamphlets, mailing it to a long list of your old customers, and spending money and hurting the environment to accomplish this. 
Tell you a secret? There is a better way to do it.
And it is email marketing for hotels, another element of digital marketing for hotel industry.
This way you don't have to cut down trees, print pamphlets, go to a post office, mail those things and then live in the dark after that.
Did people open my pamphlet or throw it away? And if they did open, did they like the message?
There is a long list of such questions that traditional direct mail marketing fails to answer. 
Gladly, email marketing gives us access to tons of data related to this.
From knowing how our audience responded to the email to how they received the message, we get data about everything. And this data is what can help you to strategize your entire business. 
What's the importance of email marketing for hotels?
Following are a few importance of email marketing, let's just briefly say that it's a:
Cost-effective method for marketing your business.
Provide access to valuable data useful to customers.
Help in rekindling the interest of your old customers.
Build loyalty and repeat visits.
Promote offers.
Improves ROI.
Hotel Content Marketing
Good content marketing can help you grow your guest profile.
From your blogs to your website pages, everything should create a perfect experience for your targeted audience.
If your target audience is for independent travelers, your content should scream out how their experience is going to be different from couples.
The content should be written in a way that clarifies their doubts and helps them in making faster decisions.
Hotel SEO
Let's start with where your customer is looking for you. The answer is search engines like Google and Bing.  
The second question will be what kind of results you see when you search like a customer? Do you see your website there?
If yes, bravo! If no, then you should better get started working on this.
Now, if you type any of your business-related keywords and can't find yourself, then chances are your customers can't either.
That means you have lost 100% of those prospective customers. 
If you want to attract a chunk of those travelers to your business, you should start improving the visibility of your business on these search engines. 
And that can be done by Hotel SEO.

Following are the importance of Hotel SEO
Increased brand awareness
Improved visibility
Better web traffic
Good quality leads
Acquisition and retention of customers
More profits
More ROI
Did we forget to mention that it's the cheapest source of marketing when taking long term growth in your consideration?
Conclusion
Digital marketing for hotels is a must for all hoteliers.
This is a way of claiming your space on the internet.
The sooner you start, the less crowded you will find and easier it will be for you. 
As travelers move to the digital world, so should you.
The options for hotel online marketing are vast.
A good digital marketing strategy for the hotel industry should involve a mix of hotel website marketing, hotel SEO, hotel social media marketing, hotel email marketing, hotel digital branding, hotel content marketing, and many more.

It will not just increase your brand awareness but also will increase your bookings.
If you are looking for a digital marketing specialist for your business in the hotel industry, we are here to help you out.
If this blog helped you out or gave a direction to your digital marketing plan for the hotel industry, please let us know in the comments, or get in touch.