How does it work in the industrial market?
In today's digitally forward world, every business is existing in both the traditional and digital space simultaneously. Even the businesses which were traditionally thought to not need marketing are undertaking marketing. One such business is the business of industrial products.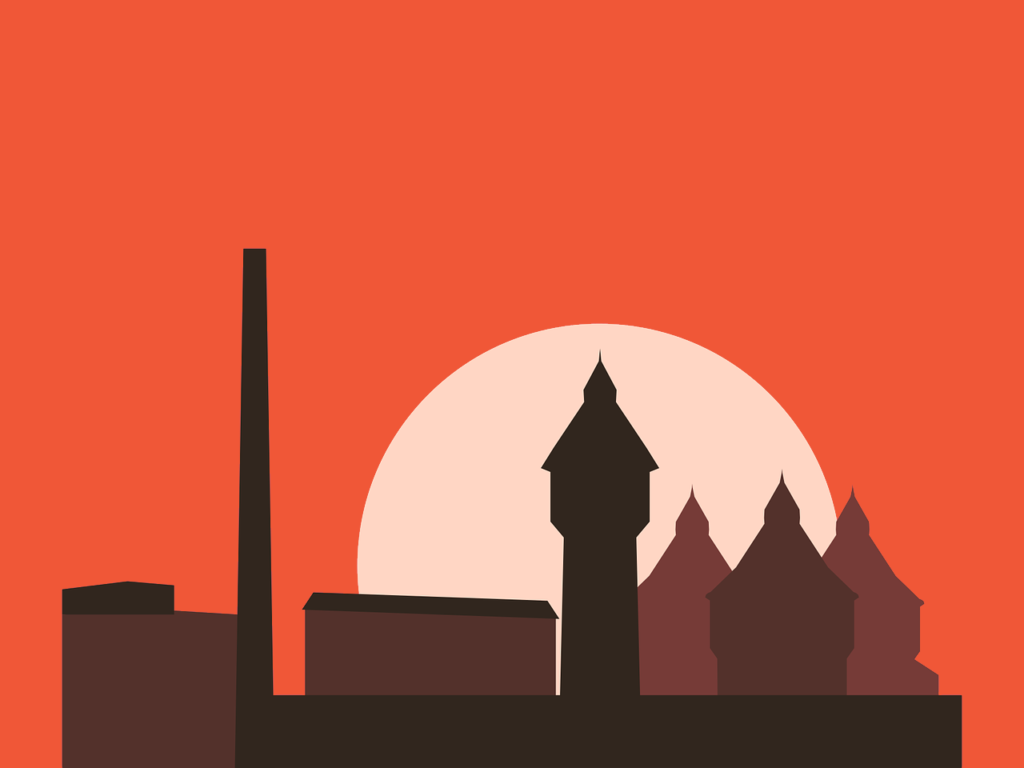 An industrial product business functions slightly differently than a normal business. Not only is it mainly connected to the B2B aspect of marketing. It is also mainly focused on manufacturing and raw material arenas. But that doesn't mean industrial product business is devoid of marketing.
These days, every business though existing online. There are many who are not taking advantage of digital marketing. Industrial products business is one of them.
If this is the case with your industrial business then you must understand what you're missing out.
Without online digital marketing, your business may be missing out on a chunk of significant clients and opportunities.
That's not something you want for your brand right? So here's how online digital marketing can do wonders for your industrial business.

Why digital marketing for industrial products?
Clarity of vision and easy monitoring
In an industrial product market, businesses usually have one set of clear vision. But monitoring the traditional marketing techniques success can be troublesome. This is where online digital marketing comes in place.
With this new-age marketing techniques. You'll have a clear idea of what marketing strategy is working for your business and what isn't. Moreover, with online digital marketing of your Industrial products. You'll be in a better position to monitor the functioning in real-time. And modify it as and when needed.
Building a sense of trust!
Even though industrial product market is huge. The customers are the same small bunch of group. They buy big. So building trust in this limited client pool is very important.
With online digital marketing, you get to have the advantage of SEO. Constantly providing relevant and credible information to your target customers will help in building a sense of trust. This will increase your client pool and thus improve your customer acquisition and retention as a whole.
Added advantage of interpersonal communication.
Creating awareness about the brand will be imperative. You take on traditional marketing and choose broadcast media to advertise your brand. It will cost you a fortune and will reach a limited number of your target customers. It will surely advertise your brand in a generic manner. But there won't be any interpersonal communication attached to it.
In today's digitally evolved world, clients want a real time inter personal touch. Specially in the industrial business. They want to be heard, considered and want their products to be customised. They want the business services to be available to them anytime, anywhere. This can be achieved with your brand's digital presence. It's an added advantage for your business. And it'll make your clients happy. Win-win!
A competitive advantage
Call it fate, destiny or luck. But not many industrial businesses are existing digitally. Lot of them have a misconception that online digital marketing isn't going to work for their industrial business. But that isn't necessarily a bad thing. Because this gives your business a competitive advantage.
By shaping and creating an online digital marketing for your industrial business. You'll quickly get ahead in your game and reap rewards for being one of the firsts to adopt an online digital marketing strategy.
Brand awareness and increased sales
One of the major benefits that an industrial business gets from online digital marketing is increased brand awareness and sales. According to the statistics, more than 98% of potential customers are looking for their suppliers online. This makes it extremely imperative to have a well thought, well executed digital marketing strategy in place.
Not only will that help in raising awareness and recognition for your brand. It will also help in increasing customers and retaining the old ones. Good return on investment in my opinion!
Think digital marketing for industrial products
The digital age has truly transformed the way businesses are advertising, marketing their business and engaging with their target audience. Online Digital marketing continues to have a big impact even in unconventional businesses like industrial products.
It can be daunting to create an effective marketing strategy for a platform the business isn't aware of. But you don't have to worry. With our multifaceted creative, analytical and supportive team, you can achieve your dream.
If you want to get started with digital marketing for your business, contact Bizadmark today.