What are some of the important marketing lessons we learn from Disney's Frozen movie?
Do you wanna build a Snowman?
Hello Folks!
Do you wanna build a Snowman?
No? Fine. I'll just "Let it go".
See what I did there?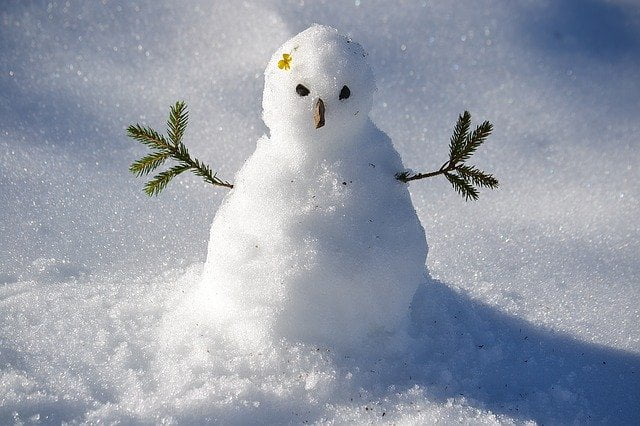 Everyone. Literally everyone will get the reference of one of the most iconic Disney films of the decade. Frozen.
Who doesn't remember the warmest most cuddly snowman Olaf contrasted with the strong, determined Queen Elsa who was never bothered by the cold! 
Frozen not only smashed all the records at the box office!
But also created an experience of a lifetime for everyone who saw it and not just confined to a particular age group.
But did you know that this Disney Masterpiece is full of marketing lessons?
The whole Frozen franchise contains many marketing takeaways for both traditional and digital marketing alike! So here are a few that we gathered from it. 
Some Warm hugs and The Takeaways
Sometimes Simple is effective.
Let's talk about my favorite character first.
Olaf!
He is such a simple, cute, and funny snowman who just likes warm hugs and wanted to experience summer.
He doesn't obsess much over the weight of life's problems.
He's just him.
Simple and sweet.
And that's exactly what makes him one of the most lovable characters!
Oh, what I'd do to have an Olaf in my life!!!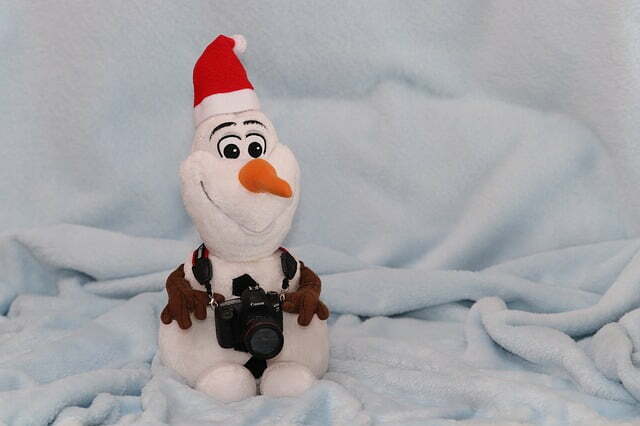 The Takeaway
Just like Olaf.
Marketing plans work best when they are simple.
Too much of everything will result in nothing.
Don't clutter. Be it content, ad copies, website designing, or promotion.
Give your target audience a simple, eye-catching, and effective execution and you're definitely to succeed in your brand building and recognition. 
Adopt a Progressive Approach
One of the aspects of the frozen franchise that makes me so fond of it is its progressive and all-inclusive modern-day approach to the storyline.
The world is moving ahead and new age mindsets are applauded. 
That's exactly what Disney worked on with Frozen and Frozen 2.
It proved that there are no distressed princesses waiting to be saved by prince charming anymore.
Sending out the message of being a self-sufficient, strong, independent person. 
It also assures everyone that it's okay to be different from others.
That's what makes you special.
Moreover, the take on "true love" was also so incredibly beautiful.
True love isn't just a romantic one, it's any of your relationships. But most importantly it's loving and fully accepting of yourself.
The Takeaway
It's no surprise that both the traditional marketing and digital marketing arena requires brands to undertake an all-inclusive and a progressive approach.
Brands need to design marketing strategies that cater to the diversity, sentiments, and perception of all of its customer groups.
An integrated marketing and advertising approach should be put in place to execute the marketing plans in a progressive, modern, and unique way.
The magic of marketing can thaw a Frozen brand
Remember what Grand Pabbi tells Kristof when Anna's heart is frozen?
"Only an act of true love can thaw a frozen heart".
Surprisingly that act of true love isn't what was traditionally expected.
Instead it was Elsa's true love for her sister which ultimately saved Anna!
So, even though the elements were quite different and refreshing, the core concept was the same.
The Takeaway
Just like the frozen world, the business world is somewhat similar. Even though the elements of marketing can be different and change. The core remains the same. Like love, Marketing is the driving force behind any successful brand. A "frozen" brand, which is not generating any leads or conversion can be revived with the true power of marketing. So play your cards well, and you will be ahead in the business race. 
Some customers are worth melting for!
One of the sweetest moments in the movie is when Olaf almost melts just to keep Anna warm for a little longer!
And that moment gave birth to this phenomenal line "some people are worth melting for " which became wisdom, truth and so relatable! 
The Takeaway
Just like people! Some customers are worth melting for too.
Oh come on! I don't mean literally.
I'm relatively speaking. Every business and its marketing team should be aware of which customers deserve extra efforts and which don't.
At the end of the day, classifying and compartmentalizing customers into these groups will save you time, money, and marketing efforts.
A customer who'll potentially be there to stay should be focused more than someone who will move on.
Customer retention and equity are incredibly important.
Conclusion – Marketing Lessons from Disney's Frozen
In the marketing world, there's a lot of competition. But there's also so much scope of imagination, innovation and opportunities. With proper planning, direction and execution. A business can grow its brand, make a mark and stand apart. 
The marketing world is flexible, and it's an open door where all ideas as creative, unique, and even eccentric are welcomed.
So it's safe to say that there are lots to marketing lessons from Disney's Frozen for the marketing people.
Are you getting your Disney game face on today?
If you want to get started with digital marketing for your business, contact us today. Because here no growth is too big.
And if you have any more takeaways from this Disney movie, let us know in the comments, or message us on Facebook.