The Lodging marketing scenario
Lodging marketing has always been the center light of the hospitality arena for generations.
From leisure to luxury, everything constitutes a part and parcel of the lodging industry.
Being in the lodging business, it is important to have a continuous flow of new and old guests.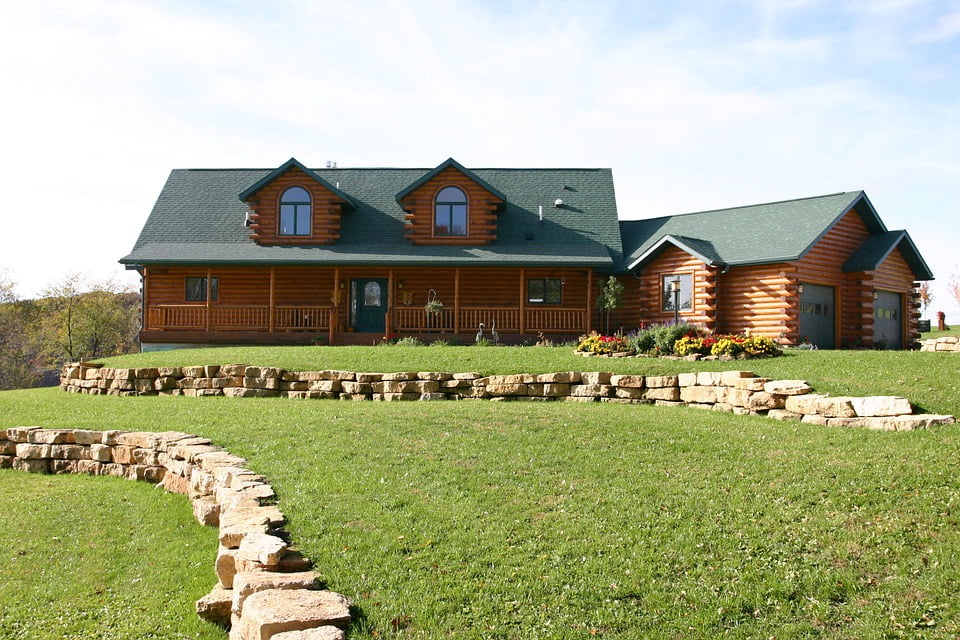 This means, more than anything, customer attraction and retention form one of the focal points of lodging marketing.
It is imperative that a customer-centric approach is appointed here. 
This will ensure a steady and consistent flow of guests throughout a specified timeline and business growth. 
In this article, we will go deep into lodging marketing and understand why is it needed? what are its phases? what are the elements of lodging marketing? and more.
So sit back and let's begin.
Why lodging marketing?
It is no surprise that intense marketing across all channels is extremely important for the lodging business.
The return on investment that a lodging brand can get from digital marketing these days is far more than that from traditional marketing techniques.
Which is why it can't be ignored.
Being in the hospitality service industry, it is important to have a consistent, active, impactful and positively nurturing image in the digital world.
That's how the target customers get to know your brand and consider you for their next leisure stay.
You have to showcase everything and everywhere. 
From as basic as emails to as graphic as Youtube or Instagram.
Digital marketing is the lifeblood of the lodging business. 
In the lodging business, being constantly responsive and engaged with the market and the customers is of great significance.
Not only you have to strive to keep in touch with the existing guests, but you also have to constantly reach out to new potential customers for business growth. 
You have to send out the message that is authentic, relatable and resonates with the segment you operate with.
Moreover, it is also important to ensure there is a website in place. 
With a website, the brand will be at an advantage by implementing marketing strategies that increase reach, rankings and conversions. 
An overall customized blend of the digital marketing mix will lead to the success of the lodging business.
Starting phase of Lodging Marketing 
Understanding what it entails
The hospitality industry is one of the trickiest when it comes to understanding the market.
Only after understanding can you design and execute the marketing plan.
With lodging marketing, there will be a plethora of grounds to cover and strategies to masterfully implement.
But at the beginning of it all is to understand customers, the market segment, the competition, and the brand message. 
The potential types of customers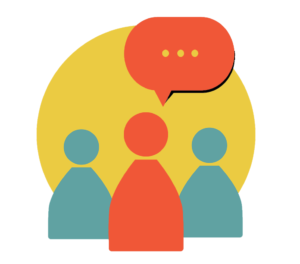 The Luxury seekers 
This customer category has a high purchase and expending power and they don't shy away from spending it.
All they want is leisure and extravagance.
These tend to look very closely at the pictures, the location, and reviews.
Their age group falls under 35-70 years. 
The ones who desire value for money
With mediocre income and a lot of basic expenses making most of their life as a whole.
This group of customers focuses on relatively affordable lodging services with preferred packages of stay and meals.
They focus on reviews and filter out the price ranges.
More often than not they will look for it all on a mobile device. 
The habitual ones
These will travel almost periodically to the same place.
They often don't bother doing much research.
If they have found the one perfect lodging service they will stick by it.
These are often the most loyally retained customers if treated well. 
Social beings
These sets of customers will often travel in groups along with friends and family.
They are often with a lot of children and will prefer a lodge with babysitting or child care services.
They often do a thorough scrutiny of the website. 
The researchers 
They have a very particular approach to booking their stay.
They often rely on thorough research on sites like TripAdvisor.
Moreover, they don't shy away from posting long-form reviews themselves.
The competition
It's a wild goose chase in the lodging sector.
More and more lodging services with new and quirky styles of stay and marketing are coming into form.
Therefore, it is imperative to know each and everyone's strengths and weaknesses. 
Then you can target their weak points and come out on top. 
Before moving on to the elements of marketing…
Depending upon the kind of lodging service you are involved in, your market plan will be hugely based on it.
Who you market to? How do you market? What kind of marketing elements will form your primary marketing mix? 
This will all depend on your mission, vision, and objectives.
It is hence important to do a thorough in-depth initial research and analysis. 
Once a clean and clear idea of the target market is established, you can then go on to focus on the marketing elements to be considered for your lodging service.
The end goal is to make it visible, rank higher, easily browsable and increase bookings.
Elements of Digital lodging marketing
Lodging Email Marketing
Email marketing is one of the most cost-effective, impactful, impressive and informative ways to market your lodging service and increase direct bookings. 
The first and foremost aspect of email marketing is to research, analyze and develop rich quality prospects and send lists. 
Subscription newsletters or email form which is easy to navigate through and fill out on the website will enrich the pool of prospective clients and create a deeper emailing list. 
Focus on targeting similar and repeat guests, not only is it cheaper. It also builds brand loyalty. 
Lodging business is largely dependent on on-peak periods. As a business, email marketing should take complete advantage of peak seasons and provide enticing offers to prospective customers. 
Always add a call to action to the emails. An easy CTA will get you more customer booking and conversions than anything else. 
Lastly, don't spam. Provide relevant emails at relevant time periods and don't overdo it by spamming. This will definitely put the customer off and you'll lose him. 
Lodging Facebook and Instagram marketing
Social media is becoming highly important in the everyday lives of consumers of all age groups. 
This is why it provides an amazing opportunity for lodges to capture the attention of potential guests and convince them to make bookings. 
Let's look at what can be done using two of the most powerful social media platforms for marketing, Facebook and Instagram. 
Facebook advertising 
According to the statistics, engaging with potential customers on Facebook is as valuable as it is easier.
52% of social media users said their friends' photos inspired their travel plans. 
76% post their vacation photos to social media.
During the research, 55% liked pages relating to the trip they were planning and 69% of ads use images while 18% of ads use video.
These statistics give the lodging services enough proof to utilize the platform to the best of their abilities and it also gives them a clear idea on which elements to focus on. 
Growing reach, following and then engagement and conversion is an important part of Facebook marketing and advertising. 
You can either get the traffic through organic means or through paid advertising on Facebook. Since Facebook and Instagram are now jointly owned. The ads that run on Facebook will also run on Instagram providing you a double advantage for single spend 
Moreover, you can also control the budget and the focal areas where you would want your ads to run.
You can run them according to Facebook's own algorithm or manually set the constraints.
The end result, increased visibility, engagements, and gaining new clientele. 
Here are a few pointers to keep in mind while marketing your lodging business on the Facebook platform. 
Mention your Facebook presence on your website and emails 
Offer incentives, host contents, giveaways and more 
Post quality content consistently.
Be clear, informative and provide easy CTA everywhere.
Offer prompt services on Facebook messenger. 
Add reviews section and take pride in high positive reviews 
Interact like a guide, help your visitors.
Instagram advertising
With Instagram marketing, you should strive to get genuine, authentic followers and build a strong customer base. 
Since it's a graphic only platform, you can go all out and display your lodging services across pictures, videos, live videos of events, fireworks, and IgTVs, etc. 
With Instagram advertising, users won't get ads on their faces that may put them off. Instead, it will take on a more of a native advertising approach
The ads will appear just like posts but with a small sponsored tag.
This will put your brand on the radar and on the minds of potential customers. 
Moreover, options like live videos, IGTVs, etc provide a sense of genuineness to the brand and people will become more trustworthy. 
A huge part of influencer marketing will also come into play here.
Since more and more influencers are existing on Instagram, it's important to collaborate with them and offer them a stay at your lodge. 
They can then post a video review on their profile and recommend your lodging service to their followers.
As a result, you get more followers and potential customers. All in all a win-win situation. 
Here are a few pointers to keep in mind while marketing your lodging business on Instagram. 
Highlight your lodge, from outdoors to indoors, every facility and comfort that you offer.
Don't shy away from staff selfies and pictures. From f&B to housekeeping, showcase them all on your Instagram page.
Promote nearby places, offer assistance, places to visit and eateries around your lodge. 
Use hashtags, you can also get your own patented so that whoever visits can add pictures on their profiles using the hashtag of your lodging brand.
For instance #MerrywithMarriot #Bizadmarketing #Bizadmarketory
Lodging website design and redesign
Website design 
At the heart of any marketing lies its website.
If your lodging service has a  great website design, it can really be helpful and become a powerful tool for establishing your lodging brand.
The lodging business website should be easy to explore, navigate, mobile-friendly, attractive and informative all at the same time. 
The website should display the ambiance of the lodge, the rooms, the services, the tariffs, and the easy direct booking option. 
You can communicate your best prices to the customers on your website. 
Since many make bookings through various third party websites these days, you should clearly communicate the advantages of booking directly from your website. 
Provide them an overall experience on your website so that they don't go anywhere else. 
SEO optimization
It is also important that your website is SEO optimized. Only then will it be seen and considered by the target customers.
Using the right keywords, constantly being updated with google and bings algorithms will do the lodging business well.
Since coming on top of the search engines page will generate most conversions. 
Creating a Google business page helps to great lengths.
Read: How to use Google My Business for local SEO?
You can mention everything from the lodging brand's website to its social media presence and also promoting customers to give direct reviews on google. 
This will help increase the ranking and provide an enriched presence of the lodging brand. 
Website Redesign
With changing trends, competitors approach and technological advancements.
Constantly updating and redesigning the website is important.
For instance, if a lodging business has a website in place but it's heavy-duty, not mobile friendly and takes a while to load, It will put the customers off and they will leave.
End result? Negative image and a lot of loss.
Hence, redesigning this website to a more efficient, easy and mobile-friendly website will be the way to go.
Moreover, if your lodging brand has new services in place. You'll need to put those too on the website. The more the merrier. 
Other important elements 

Google reviews and TripAdvisor
Most potential customers looking for a place to stay will depend largely on google reviews and TripAdvisor for planning their trips and making bookings at a specific lodging service. 
It is imperative that both these elements have complete and numerous positive aspects of the lodging brand attached to it.
Google should have a minimum rating of 4 in order to be considered. 
Coming to TripAdvisor, statistics suggest that 80% of travelers read 6-12 reviews before making a booking.
This makes it one of the most important tools for promoting the lodging business. 
Every lodger must understand the importance of TripAdvisor.
A good and established TripAdvisor listing will do wonders for the lodging business.
It will encourage more and more guests to book your lodge against others. 
Cultivating and timely responding to each and every google or trip advisor review shows a moral compass.
This will give the potential customers an assurance that the lodging service is aimed at serving its customers in the best way possible. Even if things go south sometime. 
Google ads and Pay Per Click (PPC)
With google ads, lodging service can create dynamic ads and bid them so that they always come on the top of the search list, google maps and more.
Also, a brand only has to pay when someone clicks on the link (PPC – Pay Per Click) making it one of the most important, effective and efficient ad services. 
PPC reaps results and ensures many of the prospective customers turn into conversions. This will help build a strong overall presence and also promote growth. 
The takeaways
Digital marketing emerges to be the dominant marketing method in today's digitally active and evolving world. 
The lodging service needs to have a strong and established base of an online presence to successfully market its business.
Thorough research and analysis of the hospitality market before executing any marketing strategy is imperative to the success of lodging marketing.
Social media offers a plethora of opportunities to showcase a lodging business. 
Email, though traditional is still one of the most effective and efficient ways of marketing and engaging with potential customers. 
Having an easy, navigable website with information and a direct booking facility will earn a lot of conversions.
The right way to do lodging marketing?
Overall, there's no one right way of understanding and executing marketing for the lodging business.
The marketing environment has shifting dynamics. 
Hence, different elements of the marketing mix need to be put together in different ways to achieve the best optimum result. 
Getting too overwhelming? Too much information to process? Don't worry.
We are always there to offer a helping hand and a guiding light to businesses.
If you have any questions, doubts, insecurities or fears relating to your lodging business. Or you don't know where to begin, let us know.
We will help you make your dreams come true. Are you ready?