Reach Larger, Fresher And More Relevant Audience
Learn how podcast advertising is proving more effective than other forms of audio ads.
Podcast Advertising Company in Brooklyn, New York
What Is Podcast Advertising?
It's almost like listening to an advertisement on the radio, except podcasts are available on demand and there may be a better chance to target more relevant group of customers as they're the ones who'll be listening to a particular genre of a podcast. 
Podcast advertising is emerging out to be one of the very popular ways to bring about awareness about your products and services. 
To who you ask? To a more relevant group of targeted customers. Which is why it's coming out to be a very effective form of advertising.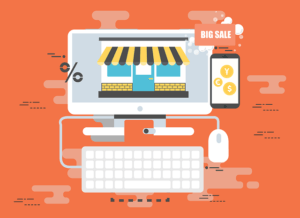 They have not just increased our reach to our customers but also contributed to the growth of our business with their customized solutions.
Podcast Advertising Services In Brooklyn - New York
According to recent reports, in the year 2018, podcast advertising revenue grew by 53% in the USA alone. It went on to reach an all time high stake of $479 Million. This doesn't end here, reports further suggest that by 2021 podcast advertising revenue will cross the 1 billion mark. 
Surely sounds like a great platform to invest and advertising in right? We provide all pre-roll, mid-roll and post-roll podcast advertising services.
What can we do about your business's podcast advertising requirements- together?
At Bizadmark, we care for you. We provide solutions for Podcast advertising in New York area. It's always about you and always will be about you. And we strive to work along with you and cater to your advertising wants.
We are committed to always formulating a very efficient effective and attention-grabbing podcast advertising strategy – a strategy that not just catches the attention of the listeners but also the one that will persuade them to take action in favour of the brand that you are.
They have more than doubled our clients in just 3 month's time and drastically increased our visibility. They will definitely be our long-term marketing partner.
Let's Witness The Magic of Podcast Advertising
For your podcast advertising, We design effective, relevant and informative ads. We aim to help you build a brand that your customers are able to identify and relate with.
So come aboard and explore the marvels of podcast advertising in with us.