Award-Winning Social Media Advertising agency in Brooklyn – New York
The Fastest Way to See Results = Social Media Advertisements
Social media is the master ground for effective and efficient communication, and increasing your brand's visibility across all digital channels.
Moreover, it also helps build relationships with potential customers by initiating and improving engagements.
From Twitter to LinkedIn, every social media platform has a story to tell. An experience to share and a brand to promote. However, Social Media Management can be slow whereas Social Media Advertising can surely spike up the graph.
We are here to help you in designing a unique brand, writings ad copies, and skyrocketing social media presence for you.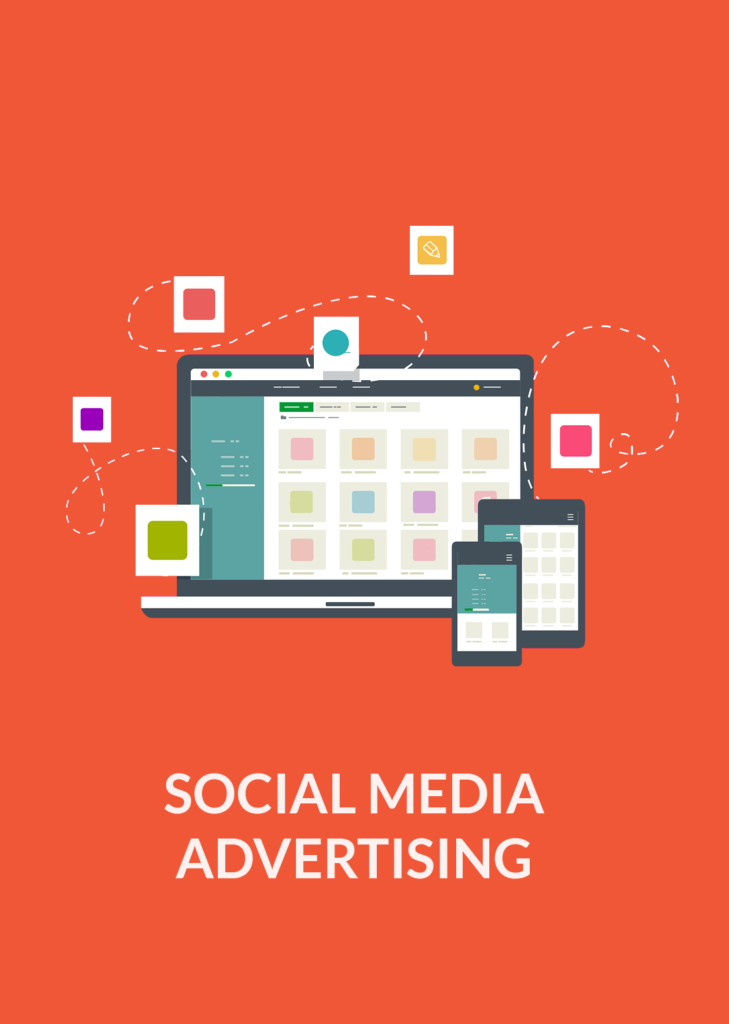 Effective Social Media Advertising Services in Brooklyn, NY
There are billions of people who are you using social media, and consequently, there is no way you would want to skip that from your advertising strategy.
Here are a few of the SMA services we offer:
Writing Ad Copies
With Bizadmark, the ad copies designed for your brand will be creative, informative and interactive for your potential customers. As a crucial part of social media advertising and overall digital marketing strategy, ad copies need to not only be appropriate but also something that the customers relate to and something that would actually invite action from these customers.
Display Ad Designing
When it comes to social media advertising, it is no surprise that the importance of display ads is manifold. A well thought of display ad that hits the right strings in the consumer's mind is sure to go a long way and if you play your cards right, it can even go on to become a viral sensation and be remembered for years to come.
That's the kind of display ad designing is undertaken by the creative minds of Bizadmark. We are always churning our brains to deliver and design quality display ads for our clients so that they can focus on what they do the best. Their products and services.
Video Ads Creation
Video ads are another budding phenomenon in the social media advertising arena. A well made, well-executed video ads can say a lot without saying a lot. According to statistics, in 2014, Facebook video ads alone estimated worth $400 Million. The statistics have only gone up since.
Moreover, with the onset of live streaming and concepts like IGTV, brands are shifting their focus to a video advertisement approach. We strive to create video ads that create a lasting impact on customers' minds.
PPC 
Everyone who owns a business or a brand and wants to make a mark on social media and the digital platform knows what PPC is. Pay per click ads is extremely cost-effective and extremely effective in attracting the potential, target customers.
We create a tailor-made PPC strategy for you. The end result being, your social media, and overall digital presence improve and your brand receives conversions.
Running Ads
Running ads on social media can be a tricky affair. Since most advertisements on a social media platform are subtle and native, It is important that a strong impact is created in a subtle way.
We not only design creative and informative ads but we also vigilantly monitor these ads and understand what is working and what isn't. Then we modify and redesign ads to better suit the target customers.

Social Media Advertising Services we offer
Twitter Ads
We make use of the best twitter tools and design one of a kind ads for your brand requirement.
Facebook Ads
With 2.41 Billion users, Facebook is the most effective way to reach your audience across the globe and connect with them.
Instagram Ads
Instagram has its own set of audience and that that can be utilized for a photo, video, and graphics-based ads.
Advertising on Quora
Advertising on Quora to make very good use of this information sharing platform.
Making a better brand reputation and better loyalty.
Reddit Advertisements
Reach to the most loyal communities of Reddit through advertisements. Make your own kingdom.
Viber Advertisements
Get your brand on Viber with the power of Viber marketing and advertising. 
Youtube Advertising
Youtube is the best place to show your video advertisements. Spread to the vast video sharing network.
Why us?
We Match Your Vibe
We will start by analyzing your vibe and then aim it to represent you so that your audience gets the best of what they deserve.
Including everything required for social media ads.
24*7 Support
We provide 24*7 Support. Anytime you have a question, we are here for you with our award-winning team.
Daily Monitoring
Your ads will be daily monitored to make sure they are getting in the right direction so that you can get the best ROI.
According to the statistics, social media advertising alone contributes to 25% of overall increment in business growth every year.