Since its beginning in 2006, Twitter has emerged to be one of the most used and active social media channels across the globe for users and brands alike. If twitter is used effectively for fashion brands, it can drastically help in growing the business.
Is Twitter Great for the Fashion brands?
It has successfully emerged as a platform where the participants could engage in real-time conversations with anyone around the globe about any and every topic they desire to talk about.
So fashion brands must use this incredible social media platform and incorporate it into their social media marketing and advertising plan.
Twitter for Fashion Industry can be a very powerful marketing tool which if used correctly can reap extensive rewards for fashion brands.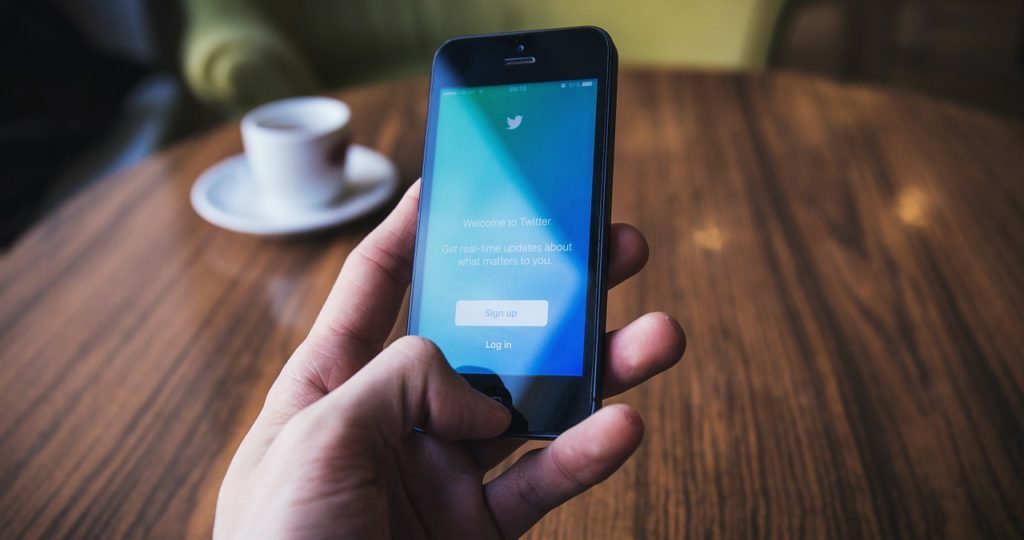 The fashion and apparel industry is spread in a vast arena with multiples of big and small fashion brands finding their mark and competing with each other. From Burberry to Michael Kors and from London to New York to Bombay Fashion Weeks.
Every brand now understands the importance and need of a powerful yet subtle social media presence and all know one of the ways to go is via twitter.
A successful Twitter presence can not only increase engagement but also make a brand "Trending" locally or globally and work wonders for its marketing.
What steps should a Fashion brand take to effectively execute a Twitter marketing strategy?
We discuss some of it here.
What does your profile look like?
Before we delve into the technical parts of twitter marketing for a fashion brand, we must understand how your twitter profile should look like. Since Fashion world is all about visual appeal, your twitter profile must highlight the same.
Display Picture (DP) & Cover Picture (CP)

Your display picture more informally referred to as "Dp" should preferably contain the logo of your brand and the cover photo should contain an HQ picture of any of your clothing/accessories and other products or models channelling your brand.
Amazing Pictures is the Way To Go:

For a brand especially the one that's centred around the world of fashion or that comes from a fashion or clothing industry should focus most of its resources on generating a cathartic visual experience for its audience and current and potential customers.
The pictures/videos/gifs that you post should be chic, elegant and attractive. You should invest in professionals in the said field. A professional media person always helps in long-term growth. This is not the place to cut your budget short.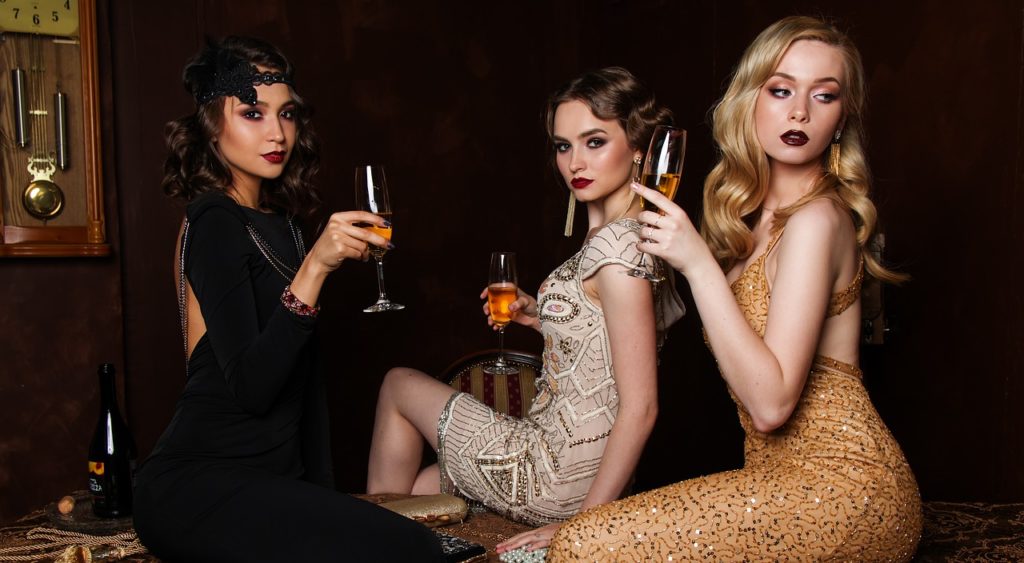 For instance, take the ultimate women's fashion brand Forever 21, it's twitter page is a specimen of how a brand effectively uses high-grade imagery to their ultimate advantage. They use tweets to provide information and promote their products by showcasing them in great high-quality images.
Do you want us to analyze your fashion brand? Get a free consultation call.
Another example is Burberry when you look at the twitter page of Burberry, it's filled extensively with all kinds of videos, vines, and pictures of models wearing their brand. This is the way to go!
What you Write in the Bio can Boost Your Engagement!
Just like the Display pictures and posts, What you write in your biography section of the twitter profile is equally important.
Since that's where the first impression of your brand is made.
A good bio will make the audience want to follow your page and see what you have in store. It should also include the link to your website.

The Art of "Listening"
They say before you act, listen.
That holds true for marketing arena as well. Before you execute any of your marketing plans on twitter, you should first be familiar with the whatabouts, whereabouts, and howabouts of the twitter world.
Listening To +Analysis and Research+ Right Tools = Awesomeness!
The fashion industry has a mass competition.
Everyone wants their fashion brands to be the best and stand out and everyone follows strategies they think will reap the rewards. So you must understand what's happening with your competitors' twitter pages and how are they undertaking their twitter marketing for their fashion brand.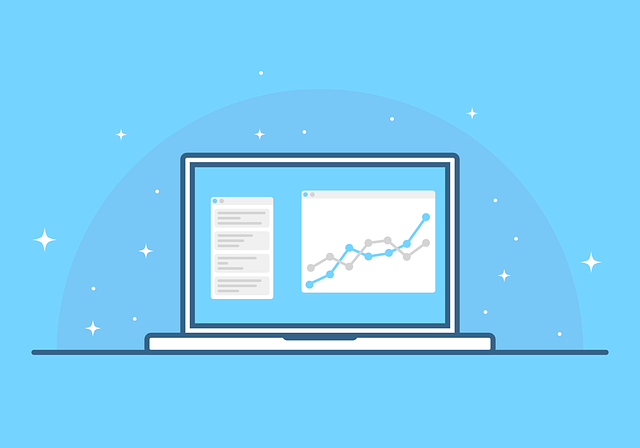 Analysis and Research-Based on your Competitors and Web Data
Such decisions can't be based on feelings or just winging it attitude. This is a mistake that's done by several new fashion brands startups.
You must do effective research, collect information and analyze the data.
This is the analytical part. You can use Google Analytics for that.
Decisions done by analysis tend to be more profitable.
Using the right tools to Grow
Just like data analysis and research is important.
It's equally important to finding the right tools. It will be helpful in the showcasing of your brand uniquely and positively in the twitter platform. Fashion and apparel industry is a tricky business.
Not only because of the plethora of competitors but also because one particular twitter tools that worked for a similar brand may work the opposite way for you.
The tools should be effective and affordable which may not be a problem for big giants like Calvin client or Dior. But for a local fashion brand which is just starting, considering your budgetary constraints is where you might want to start when you are picking a tool.
For starters free tools for Twitter that are available are:
Tweetdeck
Hootsuite
bit.ly
Agorapulse
coTweet
Buffer
I am sure all of you remember #Metoo campaign? Or Ellen's iconic #Oscarselfie?
These simple yet effective words with a simple element attached to it called hashtag broke the twitter universe and created sensation be it for an incredibly important social cause or entertainment purposes.
These are not just it. There have been many campaigns worldwide that created a viral sensation or were trending on twitter for the longest of times.
You ask how? Simple.
By using hashtags.

The Magic of Hash Tags
I cannot stress enough on the importance of creative, unique and also common hashtags in this digitally active world.
Hashtags are simple, free and an easy way to let your brand be known, seen and recognised around the world.
And if you play your cards right you can create a hashtag campaign that will never be forgotten and will keep "trending".

Being an Influencer Enforcer
The fashion industry has since long involved celebrities and other famous personalities to be a part of their marketing and advertising campaigns.
Not until very recently was it referred to as celebrity endorsement or brand ambassadorship. But with the popularity of social media various people have since then become a major marketing tool, because of their immense popularity and following.
This, when utilised by brands, is called influencer marketing.
Twitter is an ocean of famous fashion influencers who a brand can approach and work out an arrangement to their advantage.
These are opinion leaders, a lot of target audience that your brand wants are followers of these fashionistas and when they promote your product, these audiences can, in turn, become your potential customers.
Involving a Social Cause in Your Overall Strategy
In this modern New Age Era, people are becoming more aware and alert about the social implications that come with the products and services.
They are keen to know if the brand they are choosing is actively engaged in contributing to a social cause and whether their products and work conditions are in alignment with social and environmental norms.
As a result, this can work well when it comes to marketing your brand.
When you tell the target audience that you 'Care'. People are more likely to choose your brand over others.
Let's take the French cosmetics giant L'Oréal for instance. L'oreal has launched Women of Worth. A philanthropic program, to honour women who have gone above and beyond their set. And they have chosen roles to leave a mark in the larger world.
Because " they're worth it"
If you're a believer that you can market your product and promote a social cause at the same time. It's more likely to put you on a positive radar and help you achieve your goals!

Engagements and Customer service Through Twitter
A brand can do everything right and still not get the response.
One of the most common reasons for this is the lack of interaction. If you don't interact with your potential or target customers/followers and existing followers. They may think that your response time isn't great and might move on.
You must always give prompt replies to your followers, mentions, or retweets.
Holding discussions and panels and polls is another good way to increase interaction and engagement. Moreover, most people come to Twitter for customer support and help with their problems or grievances relating to a brand.
In the realm of customer service, twitter is the god sent seraphim. And prompt responses and quick solutions put people in the right minds to follow a particular brand.
ASOS, for instance, has a dedicated Twitter account specifically for queries. @ASOS_Heretohelp is among the top 10% of help handles with an average response time of five minutes.
It has over 204k followers of its own, against the main @ASOS account's 1.01 million.
Conclusion
Every fashion brand is unique and hence one size fit marketing strategy might not work for the brand. You must first design and develop your vision and mission.
And then decide the tips and tools that are in alignment with your vision.
It's a vast arena!
Don't be afraid to dive in!
Do you have a question? Please write to us here.